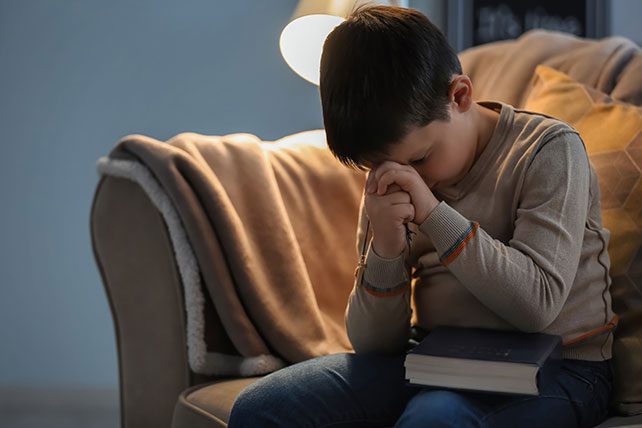 Many young children are eager and excited to learn how to pray. As kids discover who God is and want to be his friend, they also want to talk and listen to God. Through children's prayer, kids realize they can turn to God in all situations. Plus, they grow to trust God more—and more deeply.
When it comes to children's prayer, Sunday school teachers and children's ministry workers play important roles. But so do parents! From infancy, children can hear their parents pray aloud. Moms, dads, and other caregivers can model natural, frequent conversations with Jesus.
Prayer doesn't need to be formal or occur at set times. Use these ideas for creative children's prayer to keep kids pumped about the power of praying.
14 Children's Prayer Ideas to Try
Use this activity, based on Psalm 150, to emphasize the importance of thanking God in prayer.
These 31 free downloadable prayer cards help children say Bible-based prayers and pursue a God-pleasing life.
This lesson, ideal for elementary-age kids, walks students through the process of prayer. Kids learn they can talk to God with their hands. Plus, they discover why prayer is so important.
Using kid-friendly language, this resource modifies the traditional ACTS model of prayer for children. Give the pattern a try with your own kids!
These free prayer prompts and printables guide young hearts and minds toward communication and intimate fellowship with God.
Check out these 12 sample prayers for children. As a bonus, download a free printable bookmark to use as a reminder.
Candy colors provide a handy (and yummy!) way for kids to remember various prayer topics.