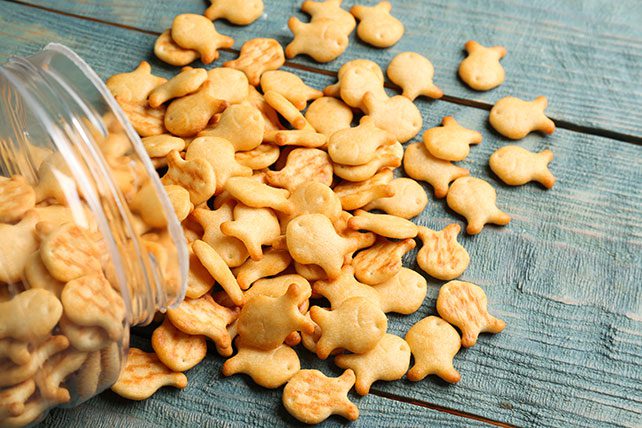 Have you made any children's ministry resolutions for the new year? What would you like to change or improve in your program? How would you like to adjust your leadership or volunteer management? For suggestions that range from serious to lighthearted, check out this top 10 list!
As the new year approaches, remember to set some ministry goals! Here are our top 10 New Year's resolution ideas for children's ministry.
Top 10 Children's Ministry Resolutions
10. Stop snacking on Goldfish crackers from the kids' snack stash.
(Or at least don't eat them until after noon.) And if you break this New Year's resolution? It's okay. We love Goldfish too!
9. Appreciate the little wins.
It can be easy to focus on what's not going well in your ministry. But that will only leave you discouraged! Each week, thank God for one thing that went well. Did all your volunteers show up? Thank you, Jesus! Did a rambunctious preschooler tell his parents the entire Bible story? Wow! Thanks, God! You are making a difference—don't miss that!
8. Finally get all that glitter out of the carpet…
…somehow. This is probably the children's ministry resolution of your church custodial team, too. Maybe you can tag-team your resolve and get it done!
7. Read five books to equip me in children's ministry.
Here are a few we recommend:
6. Toss all the dried-up markers.
Or maybe just leave them in hopes Jesus resurrects them.
5. Take an online course.
Training keeps us sharp. Enrichment makes us (and our ministries) stronger and more effective. And it's never been easier to find online training, webinars, podcasts, and certification programs. Group U's rich selection of offerings is tailored for children's ministry.