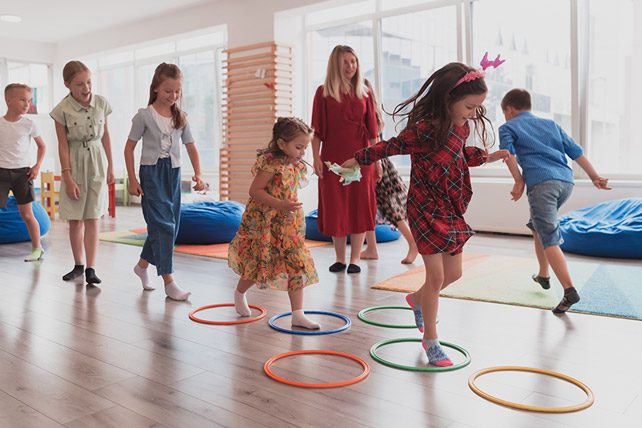 Games should be a part of your teaching strategy. Here's why…
Kids love games. It's wired in their DNA. They love to play. It's what kids do.
Games are one of the most effective teaching methods. Did you know that lecturing is the worst way to teach kids? If you're only a talking head in your class, you will have a hard time engaging kids.

Games can help move truth into kids' long-term memory. Our goal should be to get the lesson into the children's future so it will influence them for a lifetime. You can use a game to help effectively accomplish this.
Games will keep your lessons from being "boring." Don't make kids sit still for long periods of time. Games will bring the "fun" factor into your lesson and help you make the lesson something kids look forward to each week.
Review games help you see if the kids "got" the lesson. Want to know if the kids will remember what you taught? Use a review game. It will make it clear whether they understood what the lesson was about.
Games are one of the best ways to keep kids' attention. Let's be honest. It is extremely challenging to keep the attention of today's kids. Due to the "on demand" culture they are growing up in, it is a challenge to hold their attention. They are inundated with hundreds of messages each day through social media, advertising, etc. Games can help you move your message to the forefront.
Games can provide you with a platform to discuss Biblical truths. You can and should tie the game(s) into the key point of your lesson. Don't play a game just for the sake of playing a game. The game(s) you use should reinforce what you are teaching.  Make sure at the end of each game, that you take time to tie it into the lesson. You should also use the game as a bridge to asking open-ended questions.
This article originally appeared here and is used by permission.