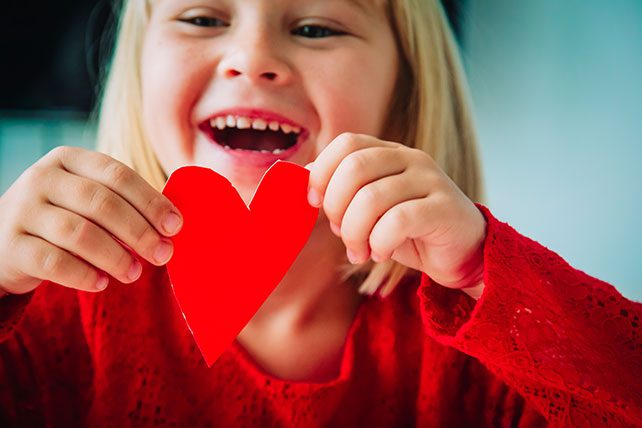 Preschool valentine crafts are as sweet as can be! And they're sure to bring smiles to the faces of kids and their family members. Love is in the air, with Valentine's Day right around the corner. These ideas work great for young children in your Sunday school classes. Also try some in the church nursery, preschool, and daycare program.
Most kids enjoy creative crafts, and they love showing their love by giving gifts. If you need love-themed craft ideas for preschoolers, keep reading! These preschool valentine crafts are from a wide range of contributors. Take a look and seeing which valentine's crafts will be best for your children's ministry. Some activities require just a few supplies; others take a bit more preparation.
When doing preschool valentine crafts, prepare for a bit of mess. Keep paint shirts and wipes handy, and be sure to use washable markers and paint.
14 Lovely Preschool Valentine Crafts
Enjoy making some of these preschool valentine crafts with kids at your church!
Sunday school students will enjoy making this cross craft. Plus, it will remind them how much God loves them!
We love this 3-D heart mini-booklet. It's a great way to introduce children to the "love chapter," 1 Corinthians 13.
This website suggests 25 simple valentine crafts. Most of them are perfect for preschoolers.
Help young children make these sweet valentines holders. This is a great project for little hands.
These 18 ideas are tailor-made for the youngest kids. Share them with nursery workers and parents at your church.
Valentine's Day is a great opportunity to teach little children about God's love. Use these 15 Bible-based ideas in your Sunday school classes.
Keep crafts simple, like with this cotton-swab project. Kids and their families will be delighted by the colorful results!