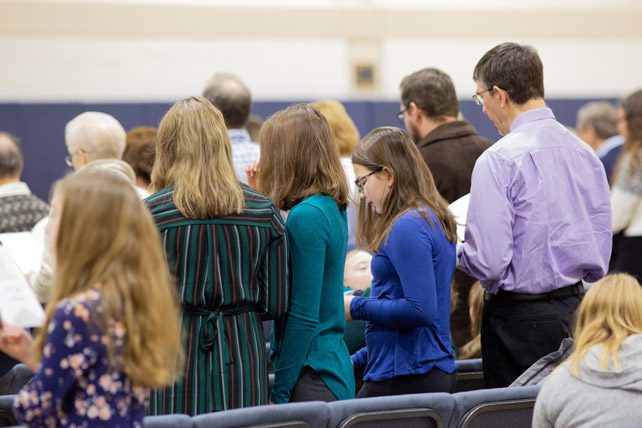 Go, therefore, and make disciples (Matthew 28:19)
The call to make disciples isn't a new one. It is as ancient as the Christian faith, given by Christ himself before his ascension into heaven.
The journey of a disciple isn't a new phenomenon. Christian Scripture and history are both filled with stories and testimonies of people who have come to know and follow Christ, from young to old, from all over the world.
The information about when that discipleship journey begins for most current Christians isn't new. In 2015, it was reported that 63% of Christian adults started their discipleship journey between the ages of 4-14.But here's what is new.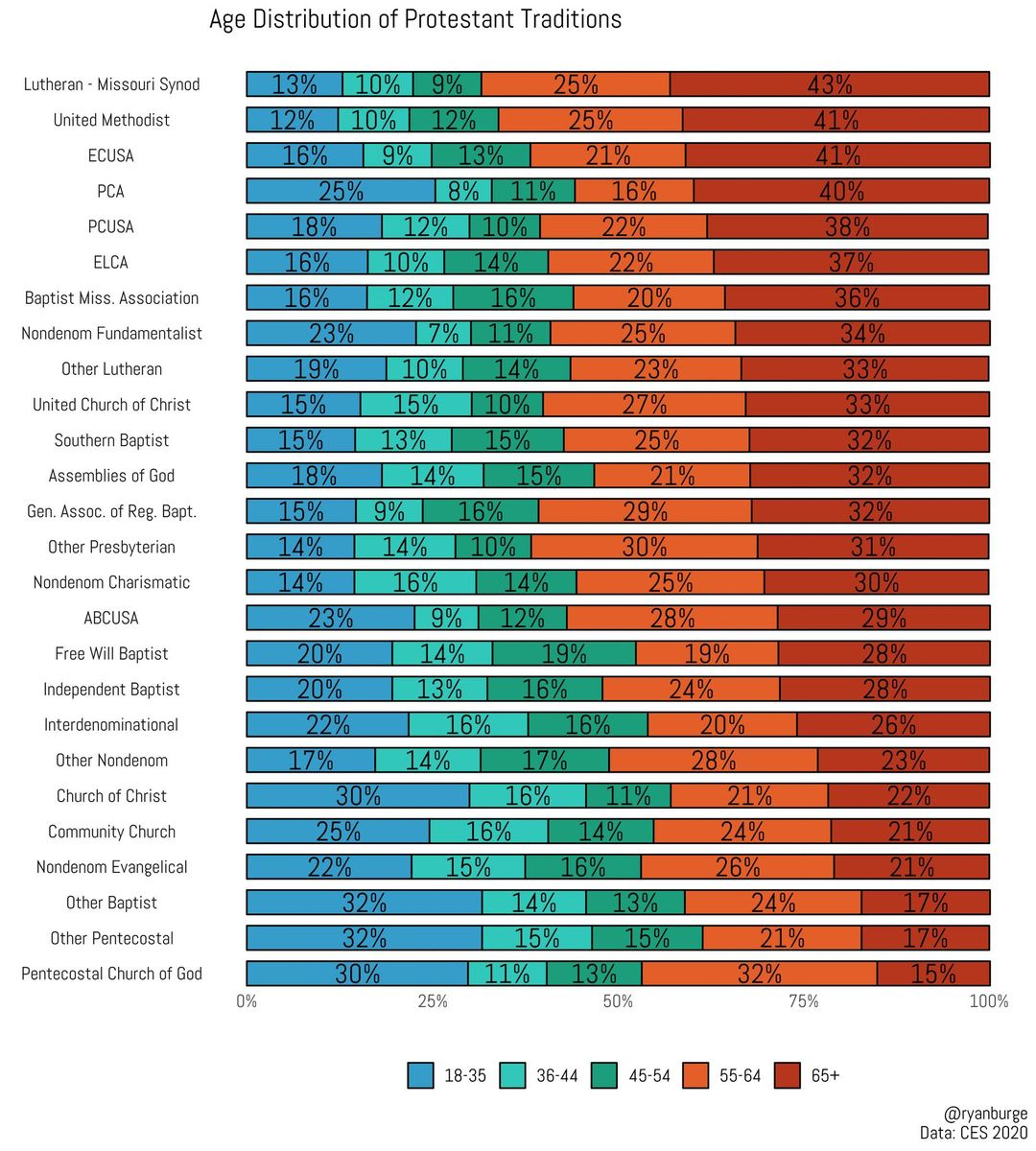 This week, Ryan Burge, a political scientist at Eastern Illinois University a pastor in the American Baptist Church, posted these graphs to his Facebook page.
The first is a depiction of the ages currently represented in major Protestant denominations. His comment read, "I don't think people fully grasp how much of Protestant Christianity is going to die off in the next 3 decades. 68% of Missouri Synod Lutherans have seen their 55th birthday. It's 57% of Southern Baptists. There's no major denomination where a majority are under 45 yrs old!"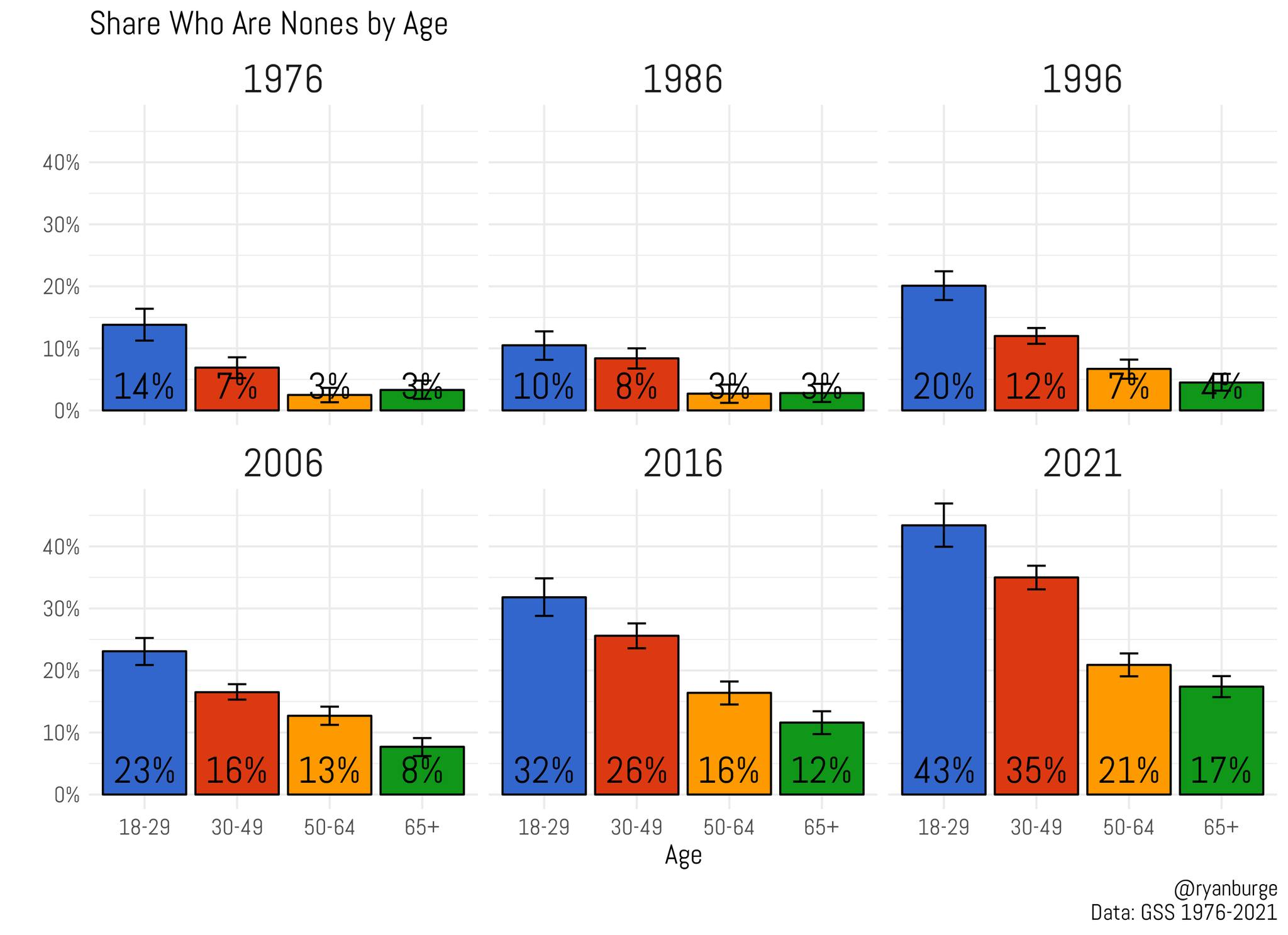 The second is a series of graphs showing religious affiliation by age demographic. His comment read, "The share of young adults who said they were nones was pretty stable in the 1970s and 1980s. Then it jumped to 20% by 1996. Then went to 32% in 2016. And, now it's 43% of people under the age of 30 who have no religious affiliation. Nearly doubling in the last fifteen years."
Last year Barna Group has completed a study focused on children's ministry that has yielded some important information about how that discipleship journey plays out. Here is what they found:  It wasn't enough for a child to be simply be involved in children's ministry at their church in order to engage in the formative practices and meaningful characteristics of a disciple. There needed to be more, another integral step, another piece to the puzzle: Relationship.
They discovered that when kids have a meaningful relationship with an adult in the church, they are twice as likely to have an ongoing relationship with the church.
They are three times more likely to be engaged in Scripture including understanding the metanarrative of Scripture and integrating biblical principles in their life.
They are twice as likely to say church matters to them, three times as likely to see church as a highlight in their week, and three times as likely to read the Bible on their own.
The conclusion drawn by the researchers at Barna Group? "The meaningful relationships individuals have as a children fundamentally influence the stability of their future faith."