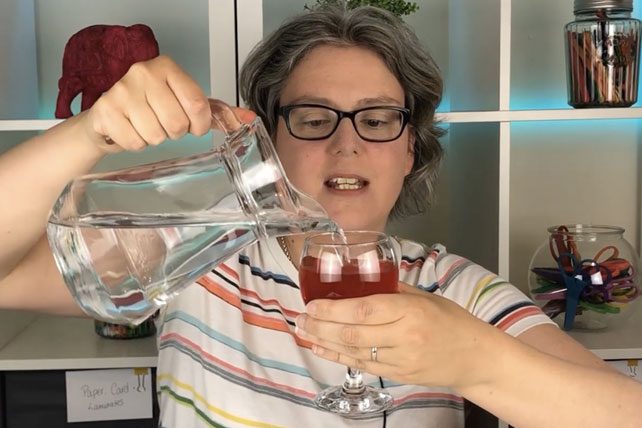 Turning water into wine was Jesus' first miracle during his earthly ministry. When you're teaching Sunday school students what Jesus did at the Wedding at Cana, object lessons are a plus. That way, children can visually grasp the miraculous event from John 2:1-12.
Other kid-friendly lessons and materials use age-appropriate terms to explain the context of Jesus' first miracle. Some emphasize how Jesus follows God's plan; others note that Mary encourages the servants to obey Jesus. Teach children that this first miracle—as well as all the other miracles Jesus later performed—shows that Jesus is truly God's Son. And he deserves our praise!
Some of the water into wine activities below also will work in children's church, kids clubs, and VBS. Send handouts and lesson materials home with kids so they can describe what they learned to parents.
Enjoy all these creative, meaningful water into wine activities for young learners!
14 Water Into Wine Lessons for Kids
First, review these children's ministry resources. Then choose (or adapt) the ideas that will work best for your classes.
Use this lesson about the Wedding at Cana to explain why Jesus' very first miracle is such good news.
This children's message emphasizes that Jesus performed miracles, not magic.
Kids will love this colorful object lesson about the Wedding at Cana.
First, a Bible lesson offers teaching points for both younger and older kids. That's followed by a clever craft showing the jars of water (and then wine).
This free printable kidmin lesson is idea for children under age 5.
Watch this easy object lesson and hear how its creator uses it to teach children.
We love this clever use of color-changing cups to teach about Jesus' first miracle.