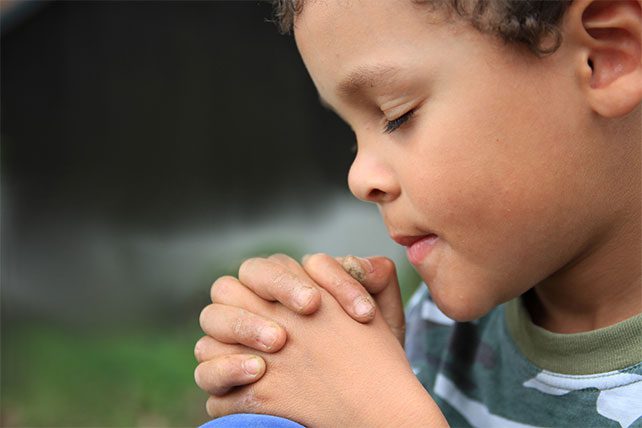 Childlike faith isn't just for kids. Throughout Scripture, Jesus tells his followers to have faith like a child. In Matthew 18:3, Jesus says, "Truly I tell you, unless you change and become like little children, you will never enter the kingdom of heaven." And in Mark 10:14, he says, "Let the little children come to me, and do not hinder them, for the kingdom of God belongs to such as these."
What does it mean to have a childlike faith? And how can you nurture that type of lifelong trust among the kids at your church? Read on to discover helpful insights and resources for children's ministry leaders. Then share them with Sunday school teachers and kidmin volunteers in your program. (Pro Tip: Christian adults can always use reminders about developing their own childlike faith!)
8 Resources for Building a Childlike Faith
At the website links below, you'll find a variety of helpful devotionals, lessons, and tips. Use and adapt them as you share Jesus' love with children in your church and community.
An early-education expert shares the qualities that make children so receptive to faith. For example, they're innocent, easily awed, curious, reliant, honest, and eager to learn. Use those qualities to introduce kids to Jesus, their lifelong best friend.
Children's ministry leaders, teachers, and volunteers must fully rely on God. This brief devotional encourages church workers to assess their own childlike faith.
This site explores more Scriptures about having the faith of a child. It also features several quotes on the topic. For example, Bible teacher John MacArthur said: "You can't confuse childlike faith with childish thinking."
Learn more about the importance of prayer in the development of childlike faith.