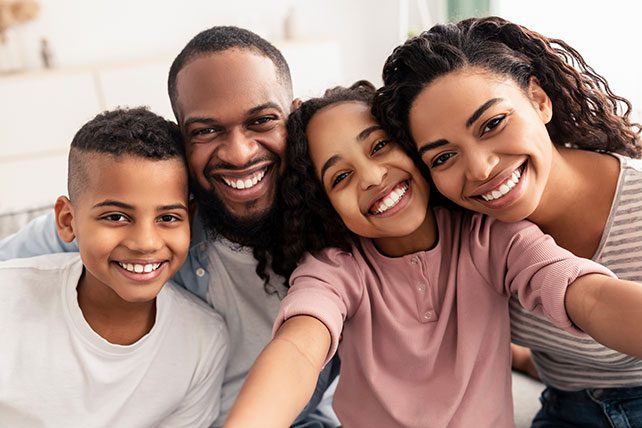 Outreach events can be a lot of work, but they're worth it when done right. Children's ministers agree that it's great when lots of people attend. But is it worth the time if new children and families don't return? That why it's essential to have a church visitor follow up strategy in place.
People returning to your church after a kidmin outreach event isn't a given. At Christian Life Center in Portland, Oregon, Pastor Werner Rienas says, "Twenty percent of those who visit a church visit again. Another 20 percent will never return, no matter what follow up is done. However, 60 percent of guests need nurture and follow up if they are to return."
We want your children's ministry outreach events to be wildly successful. And we want your church to grow! So we discovered five key steps to a fantastic church visitor follow up strategy. Follow our step-by-step guide with proven ideas to get first-time guests to return to your church.
5 Elements of a Church Visitor Follow Up Strategy
1. Visitor-Friendly Events
Great follow-up isn't just the actions you take after an event. A successful church visitor follow up strategy includes taking care of visitor-friendly details that ensure your event is well attended and welcoming from start to finish.
Experience of a Lifetime
Consider these critical things that will get your guests wanting more.
• Great Beginnings — From the moment families enter your parking lot, welcoming faces and clear signage must direct them to your entryway. Have volunteers direct traffic for easy parking—even if you think your church is too small for this. Then have uniformed attendants direct people to the event entrance (a uniform can be a simple vest or fun hat). Also, post greeters at the entryway who can smile and answer guests' questions.
• First-Class Event — Put on an event that your community can't wait to attend. Use welcoming publicity that invites the whole community, not just church members. Train volunteers to be friendly and attentive to children and families. Recruit floaters to ensure restrooms are cleaned and stocked and garbage cans are regularly emptied. Make sure all elements are fun, welcoming and worthy of buzz as families leave.
• Exit Strategies — Stage volunteers at exits to ensure people feel just as welcomed when they leave as when they came. Train volunteers to thank them for coming and ask a question about what their favorite part was. Hang posters with information about your service times or next event. Display large photos of kids with quotes about why they love your children's ministry.
Be My Guest
More than 40 percent of the unchurched said they'd return if a friend or acquaintance invited them. What a simple yet overlooked church visitor follow up strategy! Encourage people to make a personal invitation and keep in touch afterward.
• Kid-to-Kid — Encourage kids to invite friends, classmates and neighbors. Give them a fun way to invite kids. For example, give them two rubber wristbands with the information about your event. They keep one and give one away.
• Adult-to-Kid — Encourage adults to invite kids they already know with a fun, customizable invitation. Simply cut the opening and place a sucker in it. Encourage adults to offer to pick up children (with permission) if they need a ride.
• Family-to-Family — Create a polished "ticket" to the event that church members can give out. Encourage families to share with others the one thing they're looking forward to most at the event. Then they can tell prospective guests how much they'd enjoy going with them.