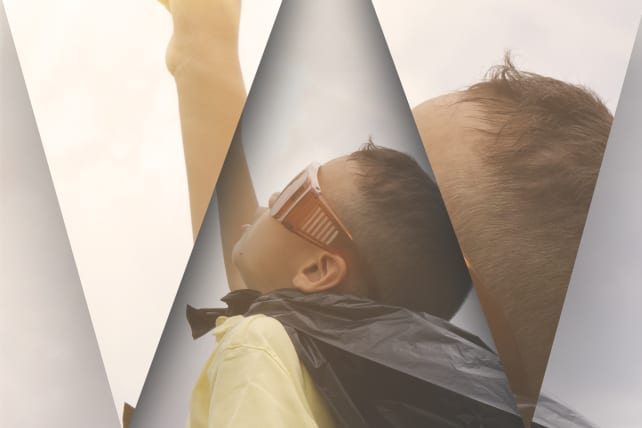 A few years ago, I started a roundtable for the largest children's ministries in the country. We gather for two days and simply talk about what's going on in our programs. That includes issues and challenges we're facing, trends we see, what is working well, new ideas, and so on.
I always type up notes from the meeting and thought I'd share some key insights with you. Here's an inside look at what leaders from the country's largest children's ministries are doing and saying.
Take a Peek Inside the Largest Children's Ministries
Children's ministry is so important that Jesus talked about it.
Many times, children's ministry leaders feel isolated because people don't understand what they're doing.
When your church is multi-site, it's challenging. Campuses are messy, personalities are different, and people have different leadership styles. You need clear guidelines and structure.
A successful weekend in children's ministry doesn't just happen. Planning is key.
Have campuses send you a "hit and miss" list each week from their services.
Campus pastors are responsible for staff health at their campus.
Central team must hold children's ministries at campuses accountable to visions, values, culture, etc.
Hiring is done together by central and campus team for children's ministry roles.
Ask for a "snapshot" report from each campus after each weekend.
Central team calls the plays; campus team runs the plays.
All of the Central team goes to help launch new campuses.
Protect your church. When something happens, it won't be your name in the news. It will be the pastor's and church's name.
Some start check-in 20 minutes before service. Others start it 15 minutes before service.
Have a volunteer in every area who trains new volunteers with on-the-job mentoring.
Have a different color of name tag or sticker for first-time guests. That way, you can give them lots of love and attention.
Have volunteers wear team jerseys over their regular clothes each week. Jerseys stay at church and are washed each week.
Be intentional about giving student leaders lots of opportunities to serve.
Have volunteers working to replace themselves.
The key to longevity in ministry is re-inventing yourself. The hardest re-invention is internally.
A big part of empowerment is overcoming your own insecurities.
People will be empowered only to the degree that you empower them. They will trust you only as much as you trust them.
Are you willing to be the weakest link? Are you willing to have people around you who are stronger than you?
Occasionally have a staff meeting during weekend services to make sure people are doing a good job of replacing themselves.
As the leader, don't feel guilty about not being as busy as everyone else during the weekend. You have to be up in the air to have a clear head and make good decisions.
Determine the strengths of the people on your team:
Dreamers see the end result, are not detail-oriented, like to ask "why not?" and have great imaginations
Designers can see the dream in their mind; analysts and architects who put ideas on paper.
Developers love systems, are efficient, think logically and can adapt. They manage with the designer from start to finish.
Doers are skilled at trade, love to make things, are action people, and are trainable.
The brightest part of your city is sitting in your rooms each weekend.
Give guests a glow necklace—people will know to give them extra love and attention.
Large-group teachers and communicators (4-level strategy to develop people):
1 – co-host a game or activity
4 – train other communicators
Curriculum:

Create own content
First Look
Gospel Project
Elevate
One Hope
Elevate Jr.
252
Little K
Bible App for Kids
Midweek programming:

milestone and parenting classes
service projects
Bible classes for kids
This article about America's largest children's ministries originally appeared here.