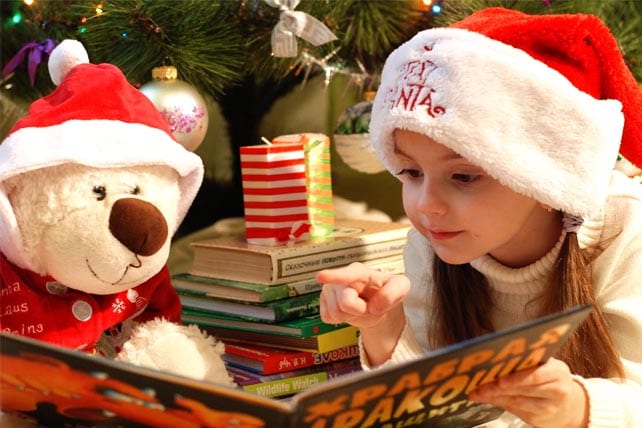 A Christmas message for children's church is a wonderful way to share the gospel with kids and families. Despite the secularization of Christmas, many people have a heightened awareness of spiritual matters. So use the special season to share important Christmas illustrations with young listeners.
Children form many memories during the Christmas season that will stick with them for life. As an adult reading this, I'm sure you remember important lessons from your own childhood Christmas experiences.
It's obviously very important to teach kids the true meaning of Christmas. Plus, you can equip parents with stories, object lessons, and Christmas illustrations they can share with kids at home.
One of the best ways to help children remember biblical truth is to tie it into something they're already familiar with. Each Christmas message for children's church below uses familiar items to teach God's truth. If you use these, they'll stick in kids' long-term memory. Then each Christmas, even into adulthood, they'll remember what you taught them when they see that object.
Each Christmas message for children's church is Bible-based and versatile. Use these during worship services and Sunday school classes. They also work well for family devotions and dinners, Christmas Eve services, Christmas morning, and more.
Christmas Message for Children's Church
1. The First Christmas Tree Lights
Martin Luther, who led the Protestant Reformation in Germany in the 1500s, was the first person to add lighted candles to Christmas trees. He did so to represent Christ, the light of the world.
Luther wanted to point people to Jesus. Jesus says in John 8:12, "I am the light of the world. If you follow me, you won't have to walk in darkness, because you will have the light that leads to life."
2. The Christmas Candy Cane 
According to legend, a candy maker created the candy cane in the 18th century. He wanted to share the true meaning of Christmas with children in his town. He prayed and asked God to help him find a way to do this. That prayer led him to an idea—the candy cane.