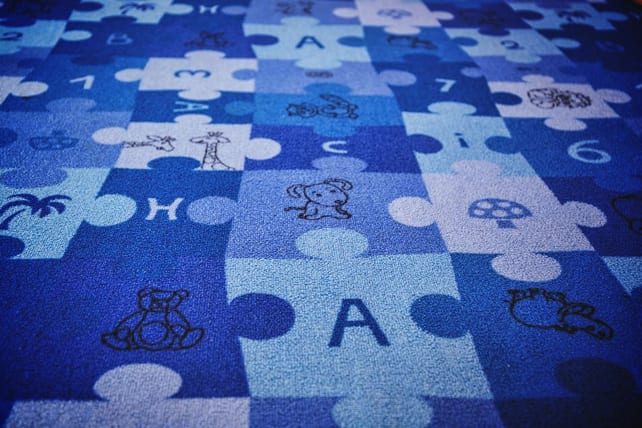 Children's church guidelines are crucial because of who we serve. Almost every workplace has standards. These include everything from personal behavior and program standards to safety protocols. Our churches and children's ministry programs must have the highest standards.
Yet while working with churches, I often find very few children's ministry and children's church guidelines in place. People tend to do things haphazardly. Certainly spontaneity is a plus at times, and we always need to be flexible. But a lack of standards can endanger our programs, our people, and our church. A lack of children's ministry standards is especially dangerous.
So what children's church guidelines are necessary? Consider these 6 as starters.
6 Must-Have Children's Church Guidelines
1. Safety Standards
This category might seem obvious, but I'm amazed at some churches' lack of safety standards. We're responsible to keep kids safe! And that doesn't just mean physically; it means emotionally, mentally and spiritually as well. Everyone involved in the ministry must know and relentless practice safety standards.
If your ministry lacks clear safety standards, make that your top priority. To get started, KidCheck offers a terrific resource called Improving Child Safety and Security in Your Organization.
2. Volunteer Standards
"If you're breathing, we'll take you!" That seems to be the standard for some churches. And to be honest, that might've been mine once.
But I discovered that taking anyone and everyone puts a ministry at risk and makes things much more difficult for you. Taking anyone who's breathing means taking people with bad attitudes, bad habits, poor skills and more. That creates a lot of messes you'll eventually have to clean up.
I'd much rather invest in the work necessary to maintain standards from the beginning. So what children's ministry standards do we need regarding volunteers? I use three "A's":
Attitude. This is critical! Are people cheerful, patient, persistent and positive? Will they support the ministry and help find solutions, or criticize and complain?
Alignment. All volunteers must be aligned with your vision, values and doctrine. (A friend discovered that one of her children's ministry teachers was a Jehovah's Witness!) If your ministry has a big vision, you need people who are committed to reaching it with you.
Aptitude. This is probably the easiest to correct, but you don't want someone who's never been around babies running the nursery. Likewise, you don't want a brand-new Christian leading children's church. The key is discovering each individual's level of experience, ability and willingness to learn. Then assign them appropriately.
For more about volunteers, check out these articles.
3. Assimilation Standards
The pastor's daughter wanted to volunteer, now that she had kids in our ministry. "Great!" I said. "Let me get an application packet, and we'll set up your orientation."
She looked at me as if I'd asked her to eat a frog. "What?" she asked, rather firmly. "I've grown up in this church. You know who I am. Why do I need to do all that? I'm ready to serve today!"
But no, she wasn't. That's because she hadn't gone through the mandated assimilation process. We make no exceptions; it's all about the other standards we maintain. As well as I knew that woman, I didn't know everything I needed to know to entrust her with our children.