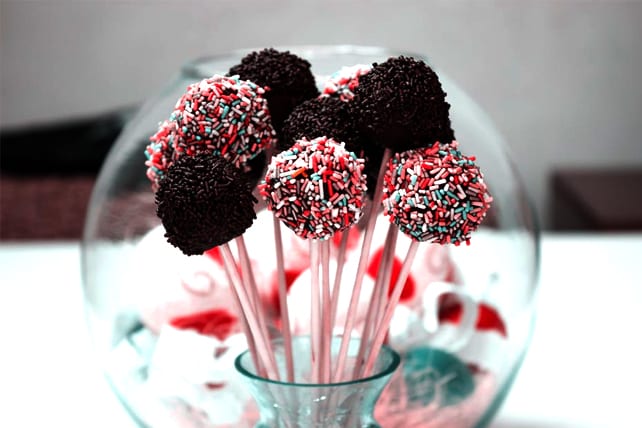 Valentine's Day snack ideas for kids remind me of growing up. In our house, my mom always made the holiday special. We had decorations, candy, cards, and a red and white dinner (i.e., spaghetti, lasagna, etc.). I've tried to make new traditions with my family for Valentine's Day. And we all enjoy sweet treats!
Are you looking for Valentine's Day snack ideas for kids? Maybe you need treats for children at your church or Sunday school? Then check out six of my favorite Valentine's Day snacks, courtesy of Pinterest. (As always, be aware of any food allergies.)
6 Valentine's Day Snack Ideas for Kids
1. Valentine Cookie Pops
From Pillsbury.com
Have kids put wooden sticks into fresh-from-the-oven sugar cookies. Then they can decorate the cookies with icing and fun sprinkles and candies. This Valentine's Day snack is great for preschoolers and school-age children.
2. Valentine Fruit Kabobs
This snack features fruit. But you can use a heart-shaped cookie cutter to cut many foods. Examples include apples, pineapple, mango, kiwi, bananas, strawberries, cheese, bread, brownies, and cookies. This snack is great for toddlers, preschoolers, and school-age children.
3. Heart Krisps
From Pampered Chef
This fun, easy treat works well for preschoolers and school-age children