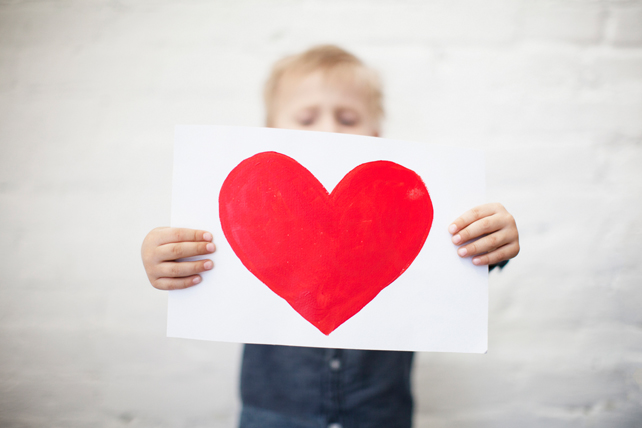 Newsflash: Kids LOVE to play games! The beauty of children's games is that they don't have to be fancy or complicated, just fun! I've scoured Pinterest and found a few Valentine's Day Games that would be great to use in your ministry before service, between services or as an extra-time activity. Of course, these games would also work for academic classrooms, homeschooling environments or Valentine's parties.
4 Fun Valentine's Day Games Kids Will Love
1. Minute to Win It
Minute to Win It games are always a hit! The games are usually high energy (because you only have 60 seconds) and easy to prepare, as the supplies are usually ones you already have on hand. What I love about these is that you can set up several different games in a large, open space and have the kids rotate through them. And the good news is that these 10 games are absolutely FREE to download!  You can also find other minute to win it ideas here.
From childrens-ministry-deals.com
2. Musical Hearts: reading, moving, & crazy-fun kid game
This game is awesome for several reasons. (1) It is very easy to set up. You can use foam hearts (as mentioned in the post) or you can cut large hearts from cardstock or construction paper and laminate them for durability. (2) You can adapt it for toddlers, preschoolers or elementary-age children.
The hearts can include active movements (as mentioned in the post), reflective actions (i.e., "Name someone you could say, 'God loves you and so do I?'"), Bible story/verse review questions or icebreaker questions. There are many options.
From teachmama.com
3. Valentine's Day Tic-Tac-Toe (free printable)
Who doesn't love the classic game of Tic Tac Toe? Playing it with x's and o's is good but playing with chocolate candies is even better! If food allergies are a concern, you could also play with red and pink Starbursts© or Skittles©.
From livingwellmom.com
4. Valentine's Day Bingo Game
Another classic game—BINGO! Again, you can download the free game boards here or be creative and make your own and adapt them for preschoolers and non-readers or include Bible verse words, names of people God loves…the possibilities are endless.
From childrens-ministry-deals.com
For more fun ideas, be sure to check out my Valentine's Pinterest Board!
This article originally appeared here.