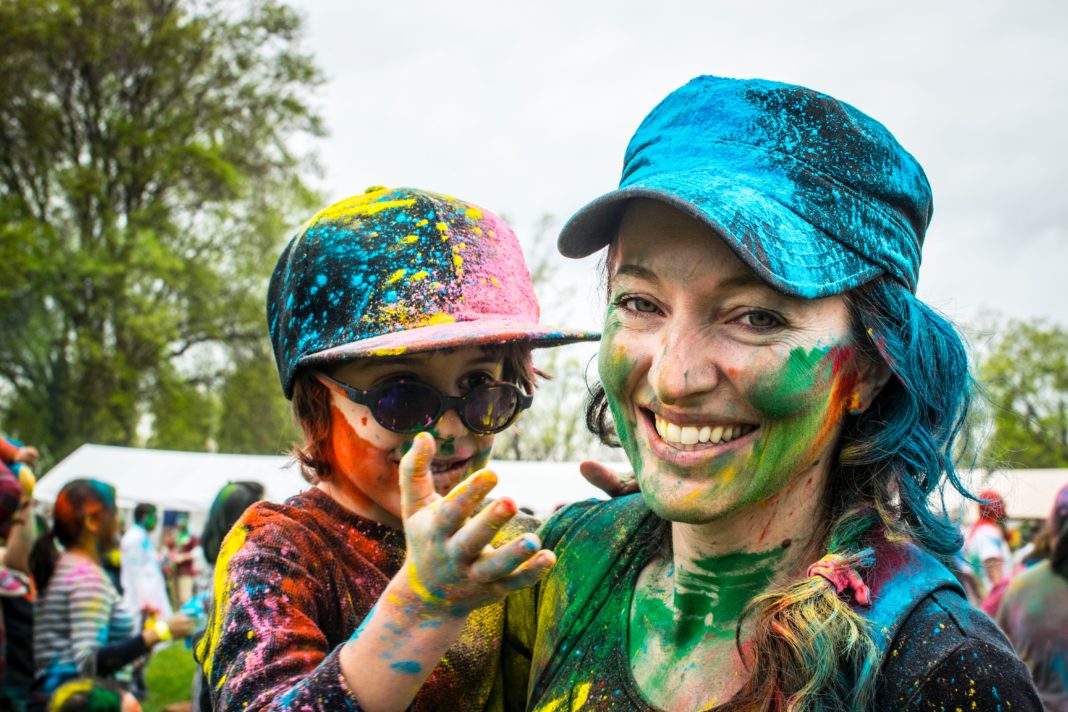 A new study shows what families are missing out on when they're too busy to play. To say today's families are busy would be an understatement. Parents are working longer hours and their children are involved in sports, music lessons and a host of other extra curricular activities. Between very crowded calendars and today's pace of life, families have very little margin to just hang out and play with their children.
Bottom line: Playtime for kids and their parents is getting squeezed out.
This is important to know because there is a strong link between families playing together and their happiness. In a study conducted by Edelman Intelligence, it was revealed that 88 percent of families who play together for five or more hours a week are happier than those who don't. But nearly 30 percent actually spend less than that on play.
Kids want to have more free time so they can play with their parents. Eighty one percent of children who were surveyed said they want their parents to play more with them.
Parents are in agreement with the benefits of playing with their children.
95 percent believe play is essential for their child's well-being.
82 percent think that children who play more will be more successful in future studies and work.
83 percent of children agree that they learn better when play is involved.
76 percent of parents rank play as the top educational technique. 
But as mentioned at the beginning of the article, families struggle with prioritizing playtime. Thirty eight percent admit they struggle with playing with their children. (Sixty one percent of parents admit they tend to get distracted by life's other demands, such as work, house chores and their ever-present smartphones.)
Look what Family expert and author Jessica Joelle Alexander says: "Playing together is a fundamental cornerstone of family life for children and parents alike. But with modern lifestyles busier than ever and so much emphasis on formal education and structured activities, it can be easy to forget to make time for it. Given the positive effects it has on our well-being and happiness levels, family play should be the most important 'homework' of all." The report draws out a generational shift in play patterns and the concerns that come with these changes. While parents still worry about the safety and sociability of digital play—88 percent being concerned about online safety and 72 percent fearing technology makes children less able to think for themselves—the report reveals the next generation is teaching us all to embrace the unique opportunities that technology brings.
Children themselves are pioneering a new type of 'Fluid Play' where they naturally engage in play that seamlessly blends real world, imaginary and digital experiences. To them it is simply play.
The report reveals that the increased integration of digital layers doesn't come at the expense of more traditional shared play, as most children (81 percent) still prefer playing with their parents than alone, and three in four (72 percent) prefer to play with friends in the same room rather than online.

Despite pressing concerns, parents are, however, showing signs of adopting their children's mindset with over half (59 percent) believing technology can bring the family closer together, and three in four (77 percent) believing digital play can be creative.