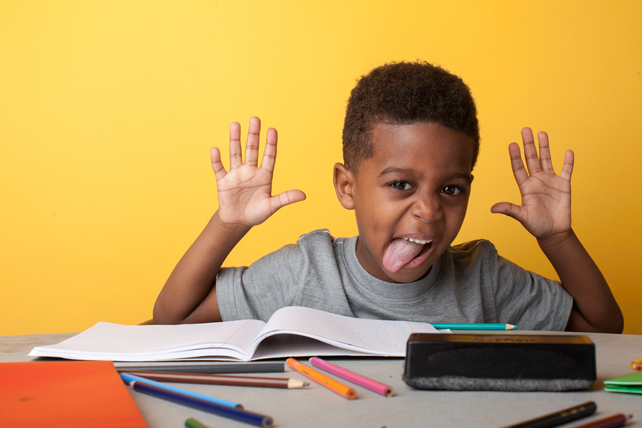 If you haven't noticed, kids' attention spans continue to shrink. In fact, they're shrinking to the point where you may wonder if any remains. But don't despair! Children's ministry workers just need to know these 9 tips for how to keep kids' attention.
I believe the best approach is to first ask how can I capture kids' attention. Then, once I've got it, I ask how can I hold their attention for more than 30 seconds.
No worries. You've got this! To help you, I'm going to share a teaching formula that really works.
How to Keep Kids' Attention: 9 Tips to Remember
1. Switch to being a facilitator instead of a lecturer.
Kids won't sit still very long if you lecture them. The old-school approach of "sit still while I download information into your brain" no longer works. Make an adjustment and implement the strategies below.
2. Reset children's attention span every five minutes or less.
You have about five minutes to hold kids' attention. For younger kids, you have even less. So you may be thinking, "If that is true, what will I do?" I have the kids for an hour. Here's a key part of the formula. Every five minutes, change and do something different. Resetting children's attention span every five minutes truly works.
3. View class as 12 five-minute sessions, not as 60 minutes.
If you have a lecture part of your lesson, keep it to five minutes or less. Then, to reset attention spans, have kids do an activity or discussion. After they do that for a few minutes, go back to verbal teaching. This one thing is a game-changer for how to keep kids' attention.
4. Let children move, move, move and move.
Kids are wired to move! So stop telling them to sit still and be quiet. Instead, get them involved in the lesson. Here's an example. If you're teaching about the Israelites marching around the walls of Jericho, have kids get up and march around the classroom seven times.