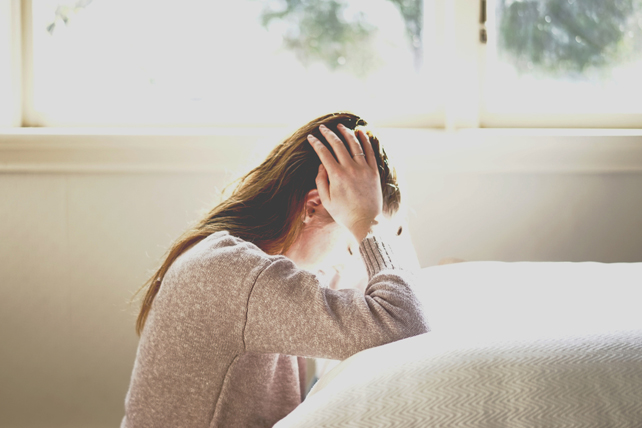 If you have been in ministry longer than a minute, you know that it is not always sunshine and roses. There are days that are hard and things go the exact opposite of how you would hope they would go. Sometimes there are many of those days strung together and ministry is a season of frustration and discouragement. I talk to people all the time who are facing this type of season.
People leave. Volunteers quit. Momentum changes. Challenging issues arise. Conflicts seem more prevalent. Detailed plans fall apart. All the technology breaks at once. Budgets are tight. Calendars are busy. Disappointments are around every corner. Stress is high and there don't seem to be magic answers to complex problems.
Ministry is hard. You can do all of the right things and still be in a tough season. God never promises that ministry will be a smooth path. In fact, scripture paints an opposite picture of a life that is serving Jesus. The idea of taking up our cross and following Jesus is not a picture of easy street.
But, y'all, it is so worth it. One of my favorite verses of all time is 2 Corinthians 4:17.
For our momentary light affliction is producing for us an absolutely incomparable eternal weight of glory.
The angry deacon or the cussing third grader or the dwindling attendance may not feel like momentary or light afflictions. They hurt. They cause worry and stress and consume our minds. But they are momentary. They are not going to last forever, and even if by some strange chance that deacon stays grumpy toward you for the rest of your life, you won't have to deal with him in eternity. 🙂 He is momentary compared to the eternal purposes God is accomplishing through you.
The second half of that verse says that these afflictions are producing an "absolutely incomparable eternal weight of glory." None of the discouraging things we encounter compare with the eternal glory we are headed toward. Absolutely incomparable. Don't let a discouraging season dissuade you. It is a season. It is not eternity. There are people who will experience eternal life because of the work that you are doing. It is worth it.
So, keeping this eternal glory in mind, how do we keep putting one foot in front of the other during discouraging times of ministry?
Do a sincere personal and spiritual inventory. A discouraging season doesn't mean that you are doing anything wrong. However, it is healthy to do a sincere heart check to evaluate if there is anything that you should be doing differently. Are you depending on Christ to lead you and work through you or are you trying to do ministry in your own power? If there is sin in your life that you've been trying to hide, get rid of it. If there are disciplines you've neglected, determine how to move forward.
Talk to someone. Isolating yourself during discouragement is dangerous. You need to have someone in your life with whom you can be authentic and open. It might help to have someone inside of your church that can share their personal observations, but also to have someone outside of your church that you can say all of your unfiltered words to. Find encouraging, gospel-centered confidants who will point you toward Jesus.
Don't avoid conflict and hard conversations. In an effort to protect our own hearts, we tend to avoid the hard things, especially in dealing with people. Ignoring issues doesn't make them go away. Talk to the people who you think are upset, address the volunteer who keeps skipping out, and reach out to those you feel disconnected from. Every issue will probably not be resolved to your 100 percent satisfaction, but I guarantee 100 percent of the things you avoid will not be resolved at all.
Sleep. You can rarely outwork a discouraging season. Yes, dig in and work hard and do the very best that you can do. But do not sacrifice your own health and sanity in the process. Sometimes God may just be using this season for us to slow down, chill out a little, rest physically and rest in Him.
Remind yourself that you aren't in charge. We serve a risen Savior who has the power to defeat the grave and hell. He has power over the things that are discouraging you as well. He may not be fixing it all at this moment, but He is sovereign and knows exactly what needs to happen for His glory and your good.
Remember where your identity lies. You are not defined by attendance or people's opinions or appearances or circumstances. You are defined as a child of God, loved and redeemed by Christ. "I have been crucified with Christ, and I no longer live, but Christ lives in me" (Galatians 2:20).
Don't quit. Just don't. Unless God has clearly led you in a different direction and/or your mental and physical health are at risk, you probably aren't done. Jim Wideman says often that ministry is a marathon, not a sprint. Galatians 6:9 reminds us, "Let us not get tired of doing good, for we will reap at the proper time if we don't give up." I've never been crazy enough to run a marathon, but I've heard that the last couple of miles aren't the hardest. The ones in the middle are. Keep running. Keep going. There is an "absolutely incomparable eternal weight of glory" ahead.
Friend, you're doing good work for God's glory. We need you. Eternity needs you. Those people who are around you who need Jesus need you. It's worth it.
This article originally appeared here.