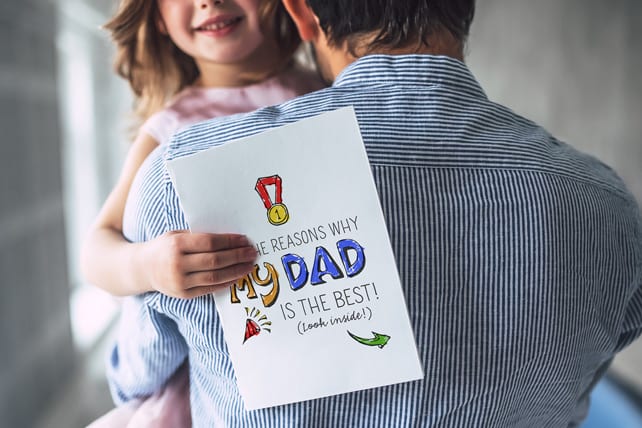 Father's Day will be here soon! So check out these 20 Father's Day crafts that pair your kids' love for creating and their love for their dads. Some of these crafts are instant. All you need is the free printable and some crayons! Others are a little more involved. But we chose very easy Father's Day crafts for use in children's ministry.
Any of these crafts can be adapted for a grandfather, uncle, stepdad, or man who means the world to a child. Be sensitive to children's different living situations.
20 Best Father's Day Crafts for Kids
1. Hands-Down Best Dad Craft for Father's Day
Don't have a lot of time? Simply trace a child's hand on this free printable for Father's Day. Dads will love it! You'll need just the printable and crayons or markers. Easy!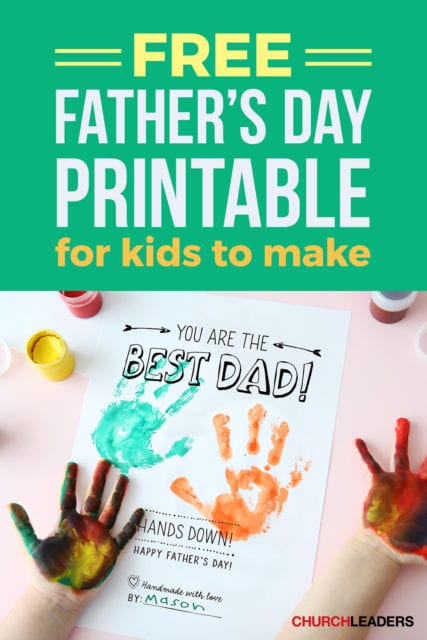 2. Hand Tie
There aren't any instructions with this craft. But who doesn't love a great handprint craft for Dad? All you need is paper, paint, googly eyes, and construction paper. Have fun with this Father's Day craft for kids!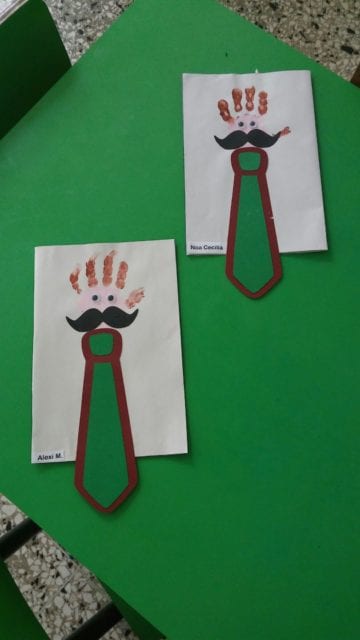 3. Salt Dough Handprint Ornament (Great for Father's Day) 
You can make these Salt Dough Handprint Ornaments easily from things in your kitchen. And they're a keeper! You'll need flour, salt, warm water, and clear glaze finish or Mod Podge.

4. Tie Template for Father's Day
Not every dad wears a tie to work. But the tie has become an image of "Dad." All you need is paper, paint, and this free tie template from The Best Ideas for Kids. Then you can turn it into the best handmade Father's Day card!

5. "My Dad Rocks" Sheet
Not only is this fun to do with kids. But Dads will treasure the way their kids perceived them at this age. So check out this free Father's Day printable from churchleaders.com. Simply print the pdf and let kids color with crayons or markers. You may need to help kids fill in the blanks.