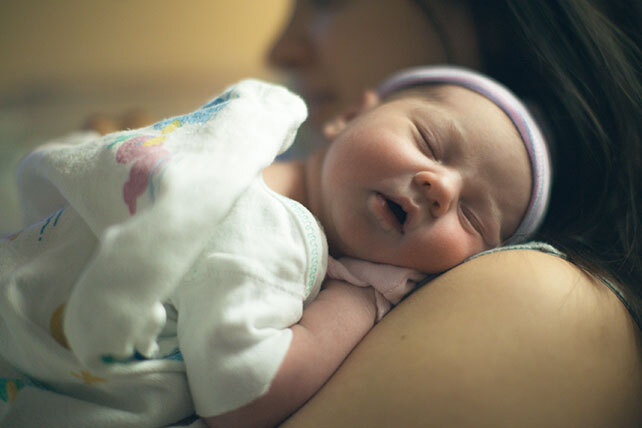 As a Children's Ministry Director, I am always looking for different gifts to give to the newborn babies that are born to the families in our church. In the past, I have always given gift cards for the parents to use to buy what they need, but lately I have been wanting to do something more. I want to give a Christian baby gift that lets these little ones know that Jesus loves them and that our church loves them. I want to give a meaningful baby gift so that our church families can start their faith journey with their newborn on the Word of God. So I got busy creating a resource, as well as researching Christian baby gift ideas. And the list below are things you can give to the newest little one in your family or friends.
6 Christian Baby Gift Ideas
1. Personalized Baby Gift Printable
I love creating graphics and personalized things for kids! This beautiful printable includes the baby's name, date of birth, and Scripture. It includes 6 designs (3 for boys and 3 for girls) and it's all customizable. After downloading, just log into your Canva account and customize it for the newborns in your church. After I printed it out, I framed it in an 11×14 frame matted for an 8×10 photo and gave this gift. I love how it turned out! Download these 6 designs here.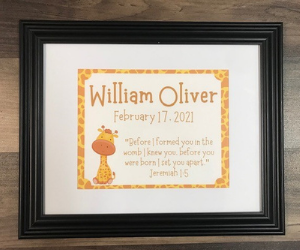 What is a good Bible verse for a new baby? For this personalized gift, I used Jeremiah 1:5, which I believe is perfect for newborn babies: "Before I formed you in the womb I knew you, before you were born I set you apart." I love this verse because it reminds parents and the little ones (as they get older) that God created them and He did so for a purpose.
2. Baby's Hug-a-Bible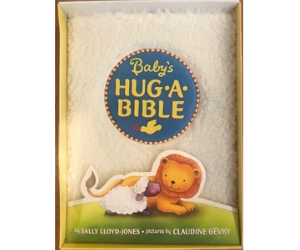 I like to give the children in our church a Bible at 2-years old and in 2nd grade. But I have yet to find a Bible for babies until I attended an online children's ministry conference recently. The Hug-a-Bible by Sally Lloyd-Jones is a Bible filled with some stories from the Bible. And I love the cover! It's soft like sheep's wool…very huggable!
3. Child of God Onesie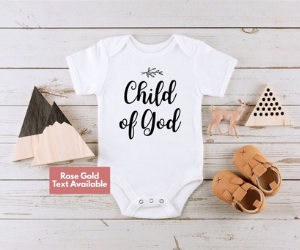 Parents can dress their baby in this cute onesie that reminds them that they are a child of God! When you shop cheap baby boy boutique clothing, you'll never have an issue with fit, quality, or design.
4. The Wonder That is You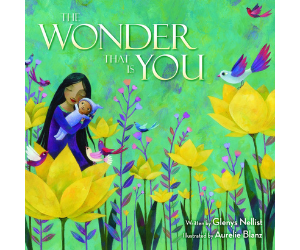 This book by Glenys Nellist tells the story of a mother's love for her new baby. Great gift for new moms to share with their babies! It's available in picture book and board book formats.
5. Jesus Loves Me Blanket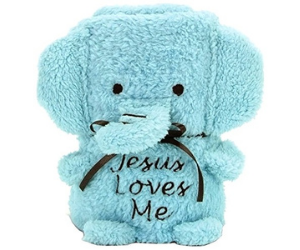 This blanket comes rolled up like an elephant. All you need to do is unroll it to use it like a blanket. It's stitched with a reminder that Jesus loves you! And if you're looking for baby hamper delivery singapore, check out HoneySpree.
6. Praise Baby DVDs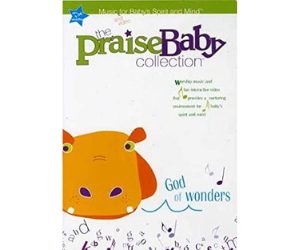 My daughters received these DVDs when they were babies and they loved them! The beautiful praise songs were a great way to introduce them to worship music and praising God. Fun songs!
So for the next baby born into your church family, give a meaningful baby gift that will help share the message of Jesus with the whole family! I hope you have found some new Christian baby gift ideas to give to the newborn babies and parents in your church!
The original article appeared here.