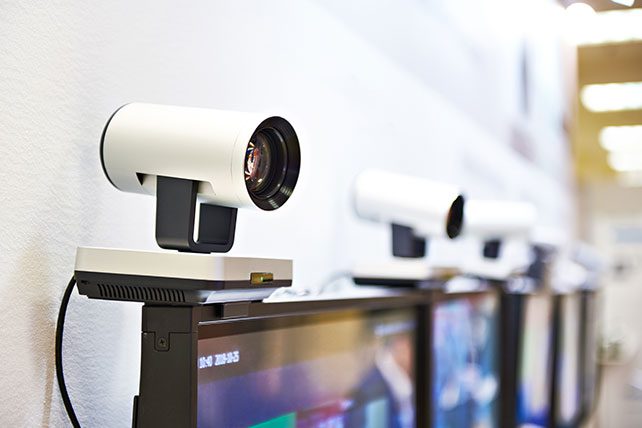 When you need a good webcam, you certainly have a lot of them to choose from, but that doesn't mean they are all alike. The HuddleCam HD webcam gives you the same quality as their many other products, and it's super affordable at around $90. This wide-angle lens webcam is great for conducting classes, conferences, and various presentations. If you're interested in finding out the advantages and disadvantages of buying this camera, keep reading.
Why Is the HuddleCam HD Unique?
Besides the affordable price, the HuddleCamHD webcam offers high-tech webcam capability that you usually can't find unless you pay a lot more for it. HuddleCam HD is known for making high-quality electronic products at reasonable prices, and their webcam doesn't disappoint. It offers a 1080p resolution and three different connections – USB, USB 3.0, and USB 2.0 – and it is compatible with both Mac computers and PCs. Good for companies of most sizes, the webcam is compatible with most other electronic equipment, so it is a very versatile and reliable webcam that people love. The plug-and-play feature makes it super easy and fast to set up so you can get started right away, and the lens offers the perfect FOV at 94 degrees, making it perfect for events such as live streaming.
The webcam was made for all types of conferencing setups, so regardless of the size of the meeting room, the number of people at the meeting, or the setup and design of the tables and chairs, this webcam can accommodate your needs. It is also lightweight and portable, meaning it is easy to move it from one location to another if that's what you need to do. It has high-quality optics and can be used with numerous cloud-based videoconferencing applications, including Zoom, Skype for Business, and many others, making it a very versatile webcam that anyone can use.
What Do Customers Say About the HuddleCam HD?
Of course, even if the price is right and the company boasts about the product, that might not be enough to convince you, so…
Researching real-life customer reviews is a great way to find out what actual purchasers think about the product. For the record, the HuddleCamHD webcam has a rating of 4.3 out of 5 stars, which is a very high rating indeed. To recap what these customers think of the HuddleCamHD webcam, here are some actual comments from some of them:
"HuddleCamHD brings their usual high quality and ease of use to the home user … Highly recommended."
"Very easy to set up. Software, etc., loaded automatically when plugged in to USB … Purchased one then two more for office staff."
"It is easy to use. Literally just plug in the USB port and it works … Picture is clear and it is exactly what I needed for graduate school."
"I think it is worth spending a little bit more and buying this one."
"After trying lots of webcams, this one is definitely the best … the wide angle finally did not look like a fish bowl view and was perfect for my small room."