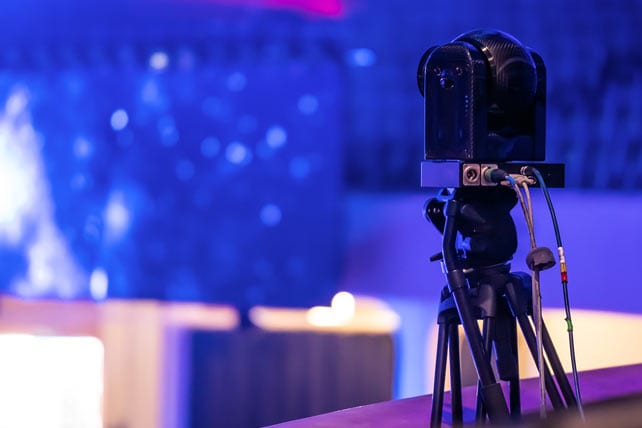 In today's world, broadcasting church services has become as important as having a church website was 10 years ago.
Studies have shown that most millennials want to view 6 live streams of your church services before deciding to visit your church. That is a huge difference between the way we did church when I first started out in ministry compared to now. I bet it is for you as well!
5 years ago I decided to respond to this need within the church. I decided to learn about broadcasting church services online. Over the years I have learned what works and what doesn't work so well.
In this article, I have compiled a list of video cameras to broadcast church services. Hopefully this list, and many of the other articles on cameras, camcorders, live streaming, software, etc. will make your journey into the world of broadcasting easier than mine was.
Frequent Questions About Broadcasting Church Services
What is the best camera to use for live streaming?
The answer is "it depends." Different cameras have different functions and abilities. Your live stream will have different needs from other live streams. Your budget will be different from other churches. So I can't quantify what is best for you. I can, however, give you some recommendations.
If you need really high definition video, then you want a professional model or prosumer model video camera. Handi-cams are not going to cut it.
If you want your camera to be controlled from a booth, then you are going to want a remote-controlled camera called a PTZ camera.
If you want your camera to directly connect to the internet, then you will want one that has wi-fi capability
If you want something for free. You are out of luck. Your presence online is just as important as your presence in your community. Don't out cheap yourself in your online presence. It will hinder your efforts at reaching people.
How do I connect my camcorder to my laptop to stream?
In order to connect a camera to a laptop, you need to convert the signal coming out of the camcorder to a USB signal. I recommend that you get a camera that has an HDMI output. You connect the HDMI output of the camera to the converter, you then connect the USB output of the converter to the USB input of your laptop or computer.
How do I record a live stream on YouTube?
It is a very simple process to live stream on YouTube. In a nutshell, you set up your live streaming equipment, go to your YouTube channel, and start the stream.
What do I need for live streaming?
In order to live stream, you need…
SEE PAGE TWO FOR A LIST OF THE BEST VIDEO CAMERAS