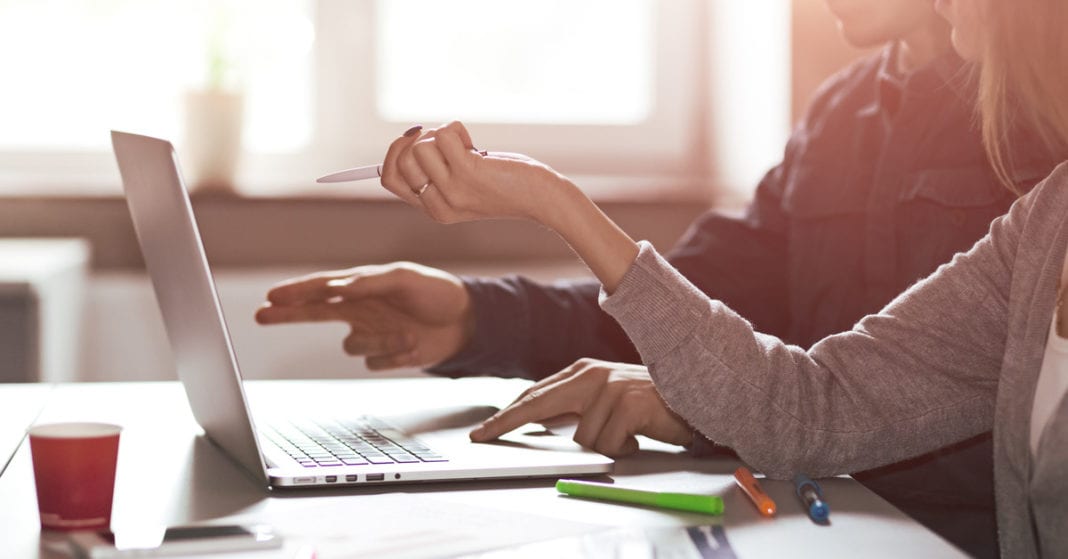 Solutions from church and donor management software providers keep improving in their ability to help churches and ministries fulfill their mission! Their features to track and communicate with people, their web and mobile device interfaces, and their powerful database tools make this category of software a big help and a valuable asset for today's ministries in reaching many with The Gospel and discipling them.
Church Software Historical Perspective
In the mid-1980s the number of these programs had grown to 262! Then some merged, some consolidated, and some went out of business, reducing the number to only 34. In the 1990s the Internet made it so easy for those writing solutions to share them that the number of solutions has since more than doubled! Our research this year found 58 solutions focusing on the church and ministry market, of which 40 qualified for this article (requirements include active marketing, minimum growth, and active development of their solution).
We always include new providers (those three years old or less) to give them a chance to build some momentum and compete with 'the big guys'. It also keeps all of the providers 'on their toes' as the up-and-comers sometimes develop new technologies that benefit many churches and ministries in a new way.
Why Church Management Software?
The solution providers on the following pages meet the sophisticated and complex needs of churches and ministries. Tracking more than just names, addresses, and phone numbers, many of these also help build community and track traditional and modern family relationships, spiritual gifts, talents, interests, attendance, nursery security, contributions, fundraising campaigns, volunteerism, small groups, and more.
Church and ministry offices can be stressful workplaces because of the many deadlines that must be met by an administrative staff that is typically smaller in number than what would be found in a similar-sized secular business. Church management software, if well written, can be a soothing balm. If it's powerful, capable, fast, and stable, the ministry team can rely on it to help them get the most possible work done—efficiently and with minimal stress. And if its abilities are broad enough, every ministry in the church or ministry can focus on just one database, increasing synergy and minimizing cost.
Church Management Software Defined
Some time ago Steve Hewitt, then Editor-in-Chief of Christian Computing Magazine (recently re-branded as MinistryTech Magazine), labeled the software category tailored to meet the needs of churches as Church Management Software, or CMS. More recently some began calling it ChMS to help prevent confusion since there are now so many software categories called 'CMS'. Parachurch ministries need to track similar data, so we invited those solutions into this article too. Following is a well-researched list of the leading ChMS providers at the time of this writing, with each stating at the top of the feature chart whether their focus is church, parachurch, or both.
Not-for-Profit Accounting
Churches and ministries exist in a unique accounting niche that most software (and even most CPAs!) can't help with. But many ChMS packages can help in this area.
One of a ministry's most vulnerable areas is finance. All too often we hear about churches and ministries that have suffered embezzlement by a trusted team member. One of the best protections is an accounting system that has a good audit trail, tracking the detail of every transaction and whose data cannot be altered in any way. For these reasons, some ChMS providers have written their own fully-integrated accounting system.
Some churches and ministries want a ChMS that has a fully-integrated accounting system, and we list the functions they look for in the chart. Others may not care if the ChMS provider has written its own accounting system, and for them it's good to know that most ChMSes can interface with 'third-party' accounting systems such as those in the chart that only provide nonprofit accounting solutions.
Feature Chart
We've tried to give you the most comprehensive and quickest format possible of those ChMS database and accounting functions ministry teams request most. We removed features provided by all ChMS providers to help focus on solutions' distinct feature sets.
The chart lists solutions by the name their providers use to market them rather than by the company name. We include the company name in the section following the chart in which we give information on each provider such as how to reach them, how long they've been making their solutions available, how many organizations they currently serve, their support hours, and how often they update their software. All of the information in this article was provided by the software companies.
The chart uses two symbols:
The " 
 " symbol indicates features ChMS companies provide directly, and
The "  " symbol indicates needs they meet through an outside (third party) source.
Happy Hunting!
Shop wisely. We recommend that you do your due diligence and check with current users of the software you're interested in. Ask questions like:
Does the software do what was promised?
Is their support team capable and available?
If you were faced with the same decision today, what would you do differently?
Feel free to contact any of the providers listed.  They would love to help you in your ministry.  Happy hunting!
This article originally appeared here.