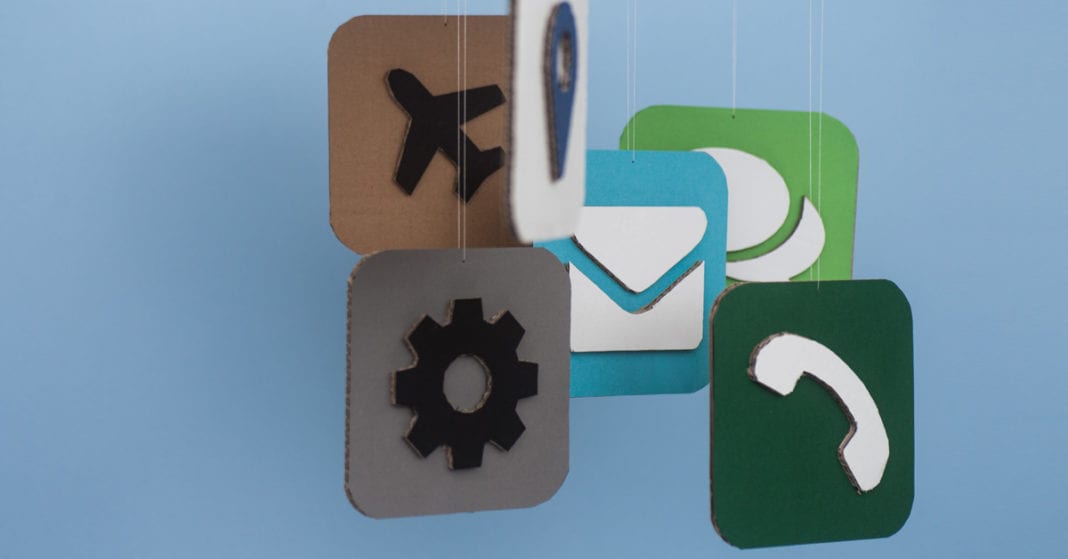 In a world full of smartphones, tablets, laptops and desktops, we have the opportunity to utilize many pastoral tools for the glory of God. In fact, there are so many great pastoral tools that it may seem a little overwhelming, but I hope to break them down into some helpful categories and give you some thoughts on each one.
20 Great Digital Pastoral Tools
1. SERMON PREPARATION (6 Resources)
Google Docs are great because they sync across your devices and they are very useful for collaborative projects. So if you have a sermon planning team and want to be able to work on a document at the same time, Google Docs offer you what you need. Multiple people can edit the same document at the same time. You can also work offline on Google Docs if you use the Google Chrome web browser. As soon as you get Internet connection back again, your document will be synced. You can also use Google Docs to write your sermon.
Evernote is a powerful note-taking application that allows you to organize notebooks or notebook stacks around topics that are important to you. It also has tagging capabilities so you can organize your notes in an even deeper way. As far as sermon preparation goes, you can make a stack of notebooks for each series you will preach in 2016 and add notes for each series as you come up with ideas and research. If you're just getting started with Evernote or want to take it to the next level, check out my article on the essential notebooks every pastor needs. I give away two great templates for Evernote in that article as well. The Evernote Web Clipper is a great tool to take things off the web and put them straight into your Evernote. If I read a good blog post, I clip it and put it in my research stack -> articles notebook.
Pages is my alternative to Microsoft Word. I have a MacBook Pro and Pages came with it. I love this word processor for all my writing except for books (I use a great Word template from Redeeming Press). I love Pages because it's less clunky than Word. It feels substantially more minimal.
BibleHub is a powerful, free Bible study site. It's great to look at the original language of a passage, and they even have a substantial library of online commentaries. It's not the most aesthetically pleasing, but it's very functional.
BibleGateway is my go-to Bible study site for looking up passages outside of my main text. I also go here to grab the text to copy and paste into my sermon slides.
TinyPDF is what I upload my completed preaching notes to. I preach from an iPad Mini and this app is a great tool to hold and display my preaching notes. It has a lot of capabilities that I don't use, but it does a great job. I've never had an issue with it while preaching. They recently updated the app and changed the way you go to the next page. It used to be that you swiped horizontally like you would with a book, but now it's vertical which I'm not sure I like. Nonetheless, it works great, but I may look for another solution.
2. TEAM MANAGEMENT (3 Resources)
Zoom Video Conferencing is what Joe and I use to record the Rookie Preacher Podcast. Most times it's high quality, but there have been a few times when we've had issues with recorded sound quality. Regardless, if you work in an environment where your fellow staff members are not all in one place, this is a great tool to host meetings. You could also use this to host meetings between yourself and other ministry leaders, or really anyone.
Google Hangouts went through an overhaul somewhat recently. It offers a great way to connect with your team through video conferencing and offers some powerful tools within the video conference that may be helpful for your virtual meetings. You may find that Google Hangouts can be utilized for a Video Blog solution where people can join you live, and then it automatically gets uploaded to YouTube.
Dropbox is a powerful file sharing solution for your team. Dropbox is a cloud solution for personal and shared folders and files. They have recently done an upgrade that allows you to see who else is looking at a document along with you, and when you make an edit, it updates it for everyone.
3. PRODUCTIVITY (4 Resources)
Early Morning Alarm (you should have one of these on your phone already). Wayne Cordova, a.k.a. Geek Pastor, says that the number one productivity boost you can do is to get up early. I can attest to this. Running two blogs, both with podcasts, and with two books in the pipeline, I wouldn't be able to do a fraction of what I do without waking up early in the morning before everyone else wakes up.
Task Manager – I use Evernote for its simplicity, but many people recommend other apps for task management. Many people recommend Todoist. My weekly productivity template is actually one of the templates I give away for free when you subscribe to RookiePreacher.com.
Pomodoro Challenge Timer takes the Pomodoro technique and gives you a challenge-based app that will help you get more done. Don't know what the Pomodoro technique is? Read this. For the quick explanation, you'll focus on one thing for 25 minutes without doing ANYTHING else. I just installed this app and am excited to see what it does for my productivity.
IFTTT is a very powerful automation tool. If This Then That has a lot of pre-made recipes of actions or you can make your own. I haven't tapped into the depth that many people have, but I use this primarily for automation of my Twitter account. I have identified a number of bloggers who always produce great content. So I automated a recipe that says if they post something it is added to my buffer account that schedules a tweet. More on Buffer below. I also have a recipe that whenever someone uses the #sermonprep on Twitter, they are added to a Twitter list called Preachers. You can subscribe to that list to connect with other preachers.
4. SOCIAL MEDIA (3 Resources)
HootSuite is a powerful social media management tool. I use this to manage all of the social media accounts for The Crossing. If you have multiple social media accounts to keep track of, give Hootsuite a try.
Buffer is my favorite social media management tool. I use this to manage my personal Twitter account and Facebook page. What I love about Buffer is that it will maximize your scheduling of posts in light of when your followers are most active. A new upgrade they just did now allows their Chrome browser extension to identify pictures within blog posts when you go to share them so you can add the picture to your Tweet, which increases engagement. It doesn't allow as many accounts as Hootsuite under the free version, but I think it offers more power than Hootsuite.
Canva is a great graphic design tool for people who aren't graphic design savvy — like me. I use this to create quote graphics from Sunday sermons, Scripture quotes, and all the blog graphics on my blog posts on here and my personal blog. If you like to make engaging slides for your sermons, there is a setting for that as well.
5. PERSONAL GROWTH (4 Resources)
Kindle App is available on every device you have and allows you to read great books wherever you are. I have an actual Kindle, but also use the app on my iPad, smartphone and laptop. There's a great way also to utilize your highlights and add them to Evernote for later use. See this article on how to do so.
Podcast Republic is my podcasting app of choice. I have a Samsung Galaxy so, in other words, I don't have an iPhone. If you are an iPhone user, you should have the Podcast app on your device already. Podcast Republic gives you access to the entire iTunes library and allows you to subscribe to podcasts, see the show notes and much more.
Digg Reader is the way I keep up with all the blogs I follow. It is an RSS reader where you can upload blog feeds to. You can read and share blog posts without ever having to leave the Digg Reader. I also have an IFTTT recipe setup to where anytime I "digg" a post, it adds that post to my Buffer account.
YouVersion is my Bible reading app of choice along with millions of others. It offers a great number of reading plans. You can connect with friends on the app and see what they are reading as well.
One Final Thought:
Pastoral tools are only tools — it's what you do with them that counts.