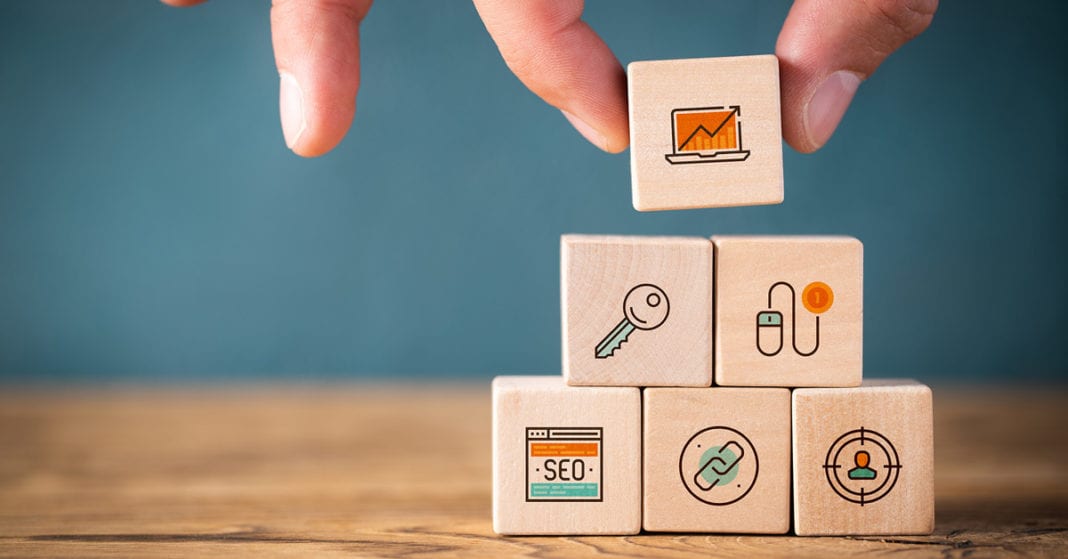 Church marketing has come a long way from being a somewhat questionable activity to a necessity in churches wanting to both reach their communities and involve their members in activities that will help them grow as followers of Jesus.
To help us do that better, following are two must-have categories of marketing I'll be sharing to help you do a better job in 2019:
Useful Software Tools
What You Definitely Need to Know
You need the first two areas because you can have the greatest tools money can buy, but if you don't use them wisely, you've wasted your money. Software tools are necessary also because of the diversity and volume of what's needed today for effective church marketing requires above all else tools that will save time and that's my focus for what I'm recommending.
Tools for marketing creation in the church
Buffer.com, Hootsuite.com or similar services—these services will get out your social media message on a consistent basis. So many things that come from the church are reminders, boring to produce, but if people rely on them, they are essential. Sit down with your calendar, plan, create, load them up into these systems and let them do the work until next week or month.
Snappa.com—The easiest way to create social media and online graphics ever for use in any and all church marketing efforts. Better than Canva (which is wonderful), Snappa has become my go-to program for all the images, banners, ads, social media I do. On a recent church project for some reason I didn't understand and don't even want to know, the person organizing it kept asking me for various versions of a ministry logo in a variety of strange size[s] and in less than [two] minutes later a new Snappa version was on its way to her. Snappa kept me from getting really irritated to feeling like I quickly conquered a challenge.
I did four short videos starting with a review of Snappa; then comparing Snappa to PicMonkey, and on creating social media verses with it; and how to do quick and easy digital sidebar ads. Check them out — they are of course free, but short and clear.
Snappa will make any marketing program easier and faster.
Animoto.com—Video is an important part of any church marketing program, and Animoto is the easiest way to create a great video collage (with text, motion, music) that I've ever used. It's the quickest, easiest way to put together pictures from mission trips or to motivate people to be involved in a church program. There are lots of imitators, but after testing many of them, I always go back to Animoto. Don't steal videos for ministry — create your own with Animoto!
Things you may not have thought of
Local networks—When many of the mammoth social networks are under fire for everything from violating privacy, to election manipulation, to mental stress, along comes www.Nextdoor.com. (Read here the latest message from the CEO — it's a good explanation.
If you aren't familiar with it, it is organized by local neighborhoods and neighbors ask for advice, recommendations, complain, encourage, and generally share the things neighbors share. I find I'm checking more than any other social media channel these days.
They also have a "Groups" section, where people can start an interest area. I think there are lots of possibilities there. I'll write more in the future as I figure this out.
T-shirts—These are huge. People literally wear their heart on their sleeve with them, because t-shirts are made for every interest, affinity, team, belief, or cause. Do an online search for "t-shirts for a cause" and check out the many examples that come up for inspiration. If you do one for a mission trip, service project, something your church believes in and they are well-designed, your people will wear them and they are great conversation starters with friends outside the church.
Sponsor a community event or service project —Many sports, 5K Runs, parades, and similar events are all sponsored by businesses, local or national. They don't do this out of the kindness of their hearts, but because they generate huge publicity and goodwill for the sponsoring organization, in addition to having the sponsor's name on t-shirts and publicity. Find out what your church might sponsor or hold your own event for the community and be the sole sponsor.
In the midst of the fires here in California last year, a local group (Upper Ojai Relief) not only got local news coverage for the great work they did but were even on the national news. Looking at their website to pass on the information, brings up a very important closing issue:
Put someone in charge of marketing
All the above ideas may be useful, but especially when your church is involved in emergency or compassionate response, someone, in addition to communicating on all church channels, needs to be feeding stories to the media and updating social media. I am especially aware of this as we have had fires again this year. I've been involved a little in helping survivors and I know the Upper Ojai group is once again doing extraordinary things and they need money to continue doing their work. However, there isn't anything about what they are currently doing on their website or social media. Because of that, I fear they are [missing] out on much-needed funding and volunteers.
I'm sure in their case and as so often happens in the church we are so busy doing ministry, we feel we don't have time to tell people about the ministry — but if we don't we may miss great opportunities to raise up the name of Jesus and what his people are doing in the community. To correct that you may want to get a volunteer (or volunteers) who have media background to take pictures, write short stories or press releases and update media.
We have the greatest story to tell — let's use every marketing tool and idea available to do it!