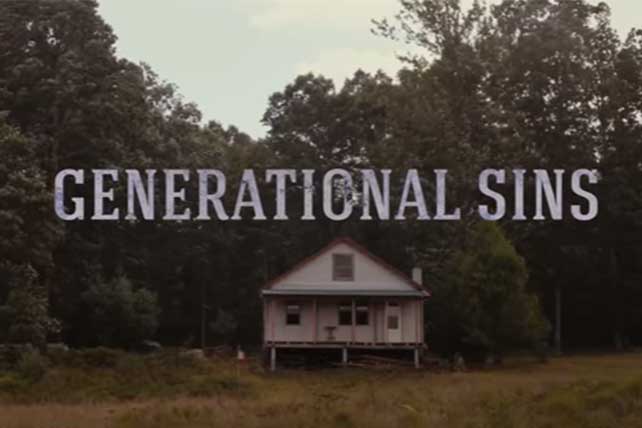 A new faith-based film set to be released later this year, Generational Sins, takes a raw look at abuse, forgiveness and the gritty details of walking out one's salvation. While the film is already drawing flack for its use of profanity, the producers are making no apologies for their realistic portrayal of the thread of brokenness in a family line.
"The movie won't do well if it's advertised as faith-based," Movieguide editor Tom Snyder told The Hollywood Reporter.
The film follows two adult brothers who acquiesce to their mother's dying wish to revisit their childhood home and mend their relationships with their abusive, alcoholic father. In addition to swearing, the movie contains scenes of characters drinking, smoking and dancing in clubs. Not exactly family-friendly imagery, which is the quality that attracts a lot of people to most faith-based films.
According to Movieguide, which reviews movies from a Christian perspective, movies without profanity gross more than movies with profanity (an average of $61.4 million and $34.1 million respectively, on the domestic market).
Director Spencer Folmar summarizes the intention behind the film this way: "Our closets are full of skeletons that have been there for decades…maybe even centuries. There has to be some impetus for change in the bloodline to create a shift from darkness to light. This film aims to illuminate this difficult process in a very real, gritty, winsome and original way."
Generational Sins certainly takes a more raw look at life compared to other faith-based films that have come out recently, like God's Not Dead 2 and The Case for Christ.
Producer Thurman Mason told Fox News, "The secular world cannot relate to on-screen faith-based characters who have been so sterilized that they never curse, make bad decisions or engage in bad behavior like the majority of folks—Christian or not—in the real world." Hence, his push to include themes and language in his film that a lot of Christian families may take issue with.
It's uncertain how Generational Sins will perform in the box-office, but one thing the film has done already is brought the conversation about Christianity's ability to address hard questions of faith to a broader, secular audience.
"We're not shying away from anything," says Mason. "We live in an R-rated world, and covering up the darkness won't bring it into the light."