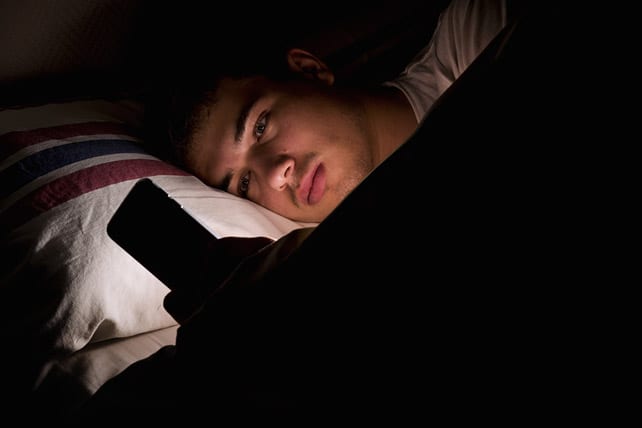 Shareholders rarely change company policy and products. In most cases they're more concerned about the bottom line. That trend is being challenged at Apple.
Two major Apple shareholders and a prominent former Apple executive are calling on the company to change to protect its youngest consumers from their most popular product.
CONCERNED SHAREHOLDERS
A growing body of research and anecdotal evidence allege smartphones risk causing long-term physical or mental harm to children.
The shareholders calling for change are Jana Partners and the California State Teachers Retirement System (CalSTRS). Jana is known as an activist fund and this campaign fits squarely within the category of environmental, social and governance activism, or ESG, an investing category that sizable public pension funds such as CalSTRS are concentrating on heavily.
Combined, the two groups control $2 billion worth of Apple stock. On Saturday, they wrote a letter to Apple's board of directors saying that the iPhone's tremendous popularity and success make it Apple's responsibility to ensure the devices are not abused. On Sunday former Apple senior vice president Tony Fadell tweeted 10 times about the story, writing "Addiction is real" and encouraging technology companies to "step up" to the problem.
ADDICTION, DEPRESSION AND INSOMNIA
One of those studies, which was conducted for Common Sense Media, a nonprofit focused on helping children, parents, teachers and policymakers negotiate media and technology, found 50 percent of teens feel they are addicted to their mobile devices. A larger number of parents, 59 percent, said their teens were addicted.
Another found teenage depression and suicide are way up and so is smartphone use—suggesting a correlation.  
In an essay for The Atlantic, Jean M. Twenge, a professor of psychology at San Diego State University and the author of Generation Me and iGen, warns about the effect smartphone obsession is having on teens: "The twin rise of the smartphone and social media has caused an earthquake of a magnitude we've not seen in a very long time, if ever. There is compelling evidence that the devices we've placed in young people's hands are having profound effects on their lives—and making them seriously unhappy."
Still other research found that the number of U.S. teens who reported sleeping less than seven hours a night jumped 22 percent between 2012 and 2015. The researchers believe smartphones were a major factor.
In many cases, policy analysts reserve their strongest criticism for social networking companies such as Facebook and Twitter, which they say deliberately engineer their products to increase the amount of time and attention users devote to them.
WHAT CHANGES?
In the letter, the Apple shareholders said the company's design choices are part of the problem because they leave parents with only two choices when it comes to apps: allow them or delete them. A better alternative, some experts say, would be a more flexible approach in which parents could decide how much of an app's content is accessible, or to create notifications that would remind parents to talk about screen use with their children. But will they?
U.S. adults spend 2.9-4.7 hours a day on a smartphone. Jonathan McKee, the founder of TheSource4Parents.com, wonders what success over-connected adults will have in telling their children to connect less.
And there is one more challenge. Apple is not the only smartphone maker. Of the 432 million smartphones sold in the last quarter, 352 million ran Android (81.7 percent) and 77 million ran iOS (17.9 percent). While the shareholder's letter said that adopting a more sensitive approach to children's well-being would be good for business, it is distinctly possible that devices and software with fewer restrictions might be more attractive to certain consumers.
How shareholder concerns and their solutions will impact sales is yet to be seen. But Apple executives no doubt are hoping they won't have to make a choice between growing market share and pleasing shareholders.