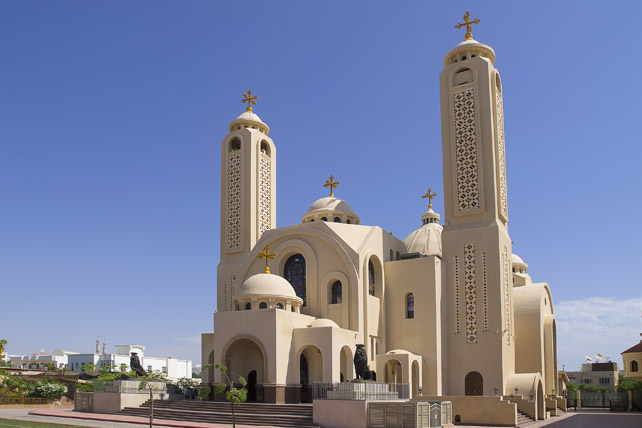 Egypt church construction is about to increase as the country legalizes 166 churches. The recognition makes it easier for Christians to build houses of worship in the country.  
Prime Minister Sherif Ismail approved the legalization of the churches in accordance with the 2014 constitution that guarantees the right to freedom of religious practice for Muslims, Christians and Jews.
Christians are a religious minority in Egypt and the issue of building churches in the country has been particularly controversial. According to Catholic News Agency, Egypt has about 2,600 churches in the entire country, meaning there is one church for every 5,500 Christian citizens, while there is one mosque for every 620 Muslim citizens.
In 2016, Egypt passed legislation that eased regulations around obtaining licenses for building Christian houses of worship. In the past, places of worship were often built spontaneously without permits, licenses and authorizations. During the Morsi administration, the Muslim Brotherhood protested the practice, often using it as a pretext for fomenting violence against Christians.
Islamic members of the Egyptian parliament voted against the bill. "Our country is Islamic," they said. "The constitution does not say it is Christian. When the West treats mosques the way they treat churches, we will say, 'yes.'"
After the law was introduced, church representatives were permitted a year to submit a list of churches and church buildings that needed to be inspected to ensure that they were compliant with laws governing the construction of public and private buildings.
Andre Zaki, head of the Evangelical Community in Egypt, said their churches had submitted 450 requests of unlicensed churches.   
Some decry the new laws as restrictions upon the freedom of religion. Others regard the laws as protecting Egyptians.
Christians in Egypt complain that the country has a much less restrictive law pertaining to the building of mosques. Meanwhile, some Egypt church leaders view the progress as too slow in that more than 3,000 church buildings and facilities are waiting in the queue for approval.