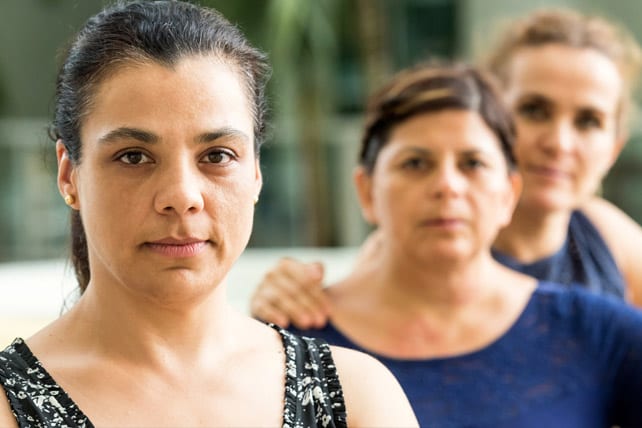 The U.S. Supreme Court threw out a pro-abortion ruling Monday that forced the Trump administration to help facilitate an abortion for an illegal immigrant minor.
In its unanimous decision the justices declined to set a precedent for illegal immigrant abortion for teens in U.S. custody.
The teenager in the case, "Jane Doe," aborted her 16-week unborn baby in 2017 while staying in a government-run shelter for illegal immigrant minors and refugees. A federal appeals court sided with the ACLU, and forced the government to help facilitate her abortion in October 2017. However, the Trump administration appealed to the Supreme Court, not wanting the "Jane Doe" case to set precedent for future requests for illegal immigrant abortion.
The Trump administration argued it is not obliged to facilitate abortions for minors in its care, while the American Civil Liberties Union claimed every woman and girl on U.S. shores has the "right" to abort an unborn baby.
The teenager in the case requested the abortion after arriving in the U.S. and being housed in the government-run shelter. The shelter did not assist her, citing a new government policy that they offer life-affirming support to women and girls who are pregnant.
According to the report, the shelter took "Jane Doe" to a pro-life pregnancy resource center instead.
In 2017, the Office of Refugee Resettlement issued a new policy requiring that taxpayer-funded shelters for immigrants and refugees offer life-affirming support to women and girls who are pregnant.
Office Director Scott Lloyd, a Trump nominee, said the shelters may not take "any action that facilitates" an abortion for unaccompanied minors without his direct approval.
Lloyd said that "grantees should not be supporting abortion services…only pregnancy services and life-affirming options counseling."
Several lawsuits challenging the policy are on-going.
"Jane Doe's" lawyer, Brigitte Amiri of the American Civil Liberties Union, said she does not expect Monday's ruling to negatively affect those lawsuits.