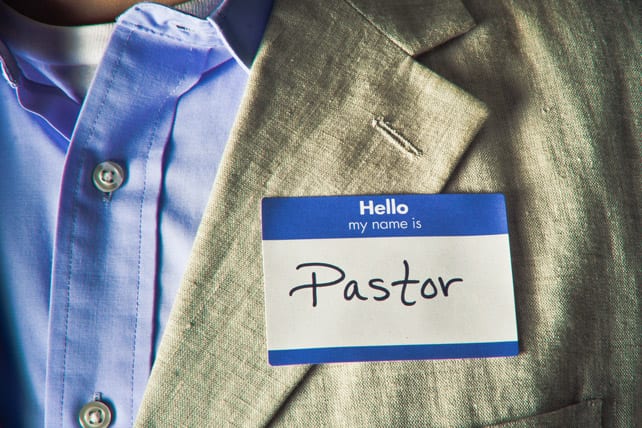 Pastors wear a lot of hats. The smaller the church, the more tasks they likely have on their plate. But one thing all pastors do is preach and teach. And according to a new Barna survey, that's the part of the job pastors like the most.
Nine hundred Protestant senior pastors in the U.S. were interviewed as part of the research conducted on behalf of Pepperdine University.
The Majority's Favorite Part of Being a Pastor
When asked to pick just one aspect of their job they like the most, 66 percent said "preaching and teaching." No other category came close.
Those other areas included:
Developing other leaders (10 percent)

Discipling believers (8 percent)
Evangelizing/sharing the gospel (6 percent)
Pastoral care (5 percent)
Organizing church events (2 percent)
Not surprisingly, most pastors also think they're pretty good at the area they like the most. Barna researchers asked the pastors in which of their tasks would they rate themselves as excellent.  
Preaching and teaching (57 percent)

Connecting with neighborhood/city (29 percent)

Leading the organization (29 percent)

Counseling/pastoral care (29 percent)

Mentoring younger leaders (14 percent)

Evangelizing/sharing the gospel (10 percent)

Mobilizing (6 percent)
Ministry can also be frustrating and pastors identified several areas where they feel challenged in their calling. More than half indicated a lack of progress in those they're shepherding.
Lack of commitment among lay people (35 percent)

Low spiritual maturity among churchgoers (27 percent)

Financial/administrative duties (19 percent)

Church politics (18 percent)

Implementing change (16 percent)

Working with the denomination (10 percent)

Relational difficulties (8 percent)
But the research indicates that the frustrations aren't hindering their job satisfaction. Overall, 72 percent of senior pastors say they are "very satisfied" with being a pastor. Only 28 percent say they are "less satisfied."  
The numbers indicate why most pastors stay in their vocation—less than 1 percent of pastors leave the ministry each year according to LifeWay research.
Satisfaction with their current church is more of a toss-up. More than half (53 percent) said they were "very satisfied" with their current church while 47 percent said they were "less satisfied" in their current ministry.
This study, along with research Barna conducted last October, indicate pastors are a pretty happy group.
The 2017 research found 91 percent of pastors are satisfied with their quality of life. Most feel supported (68 percent) and energized (60 percent) in their work.