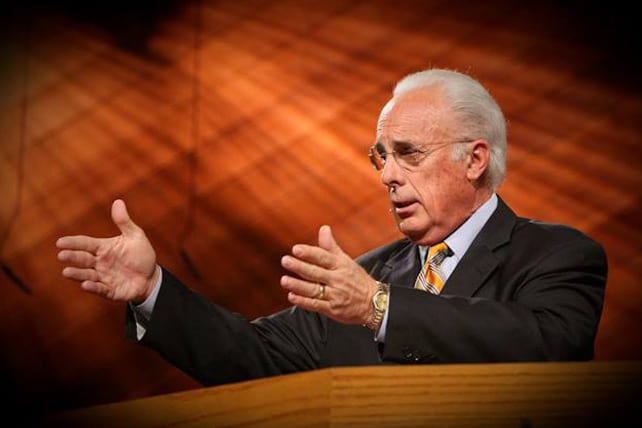 John MacArthur, president of the Master's University and Seminary (TMUS) in Santa Clarita, California, a framer of the Statement on Social Justice, and pastor of Grace Community Church, announced on Monday that he is resigning his position as president of TMUS.
"With the growth of the University and Seminary, demanding more leadership now and in the future, the time has come for me to transition," MacArthur writes in a statement released Monday, October 22, 2018.
John MacArthur Will Still Have a Role at the School
In lieu of the presidency, MacArthur plans to keep a presence at TMUS and take on the role of Chancellor of the University. He will maintain his position as president of the Master's Seminary. The transition period will be 18 months, during which time a new president for the university will be named.
MacArthur has held the position of president for 33 years, a position he calls a "rare and enriching privilege." He writes:
I originally signed up for five years, thinking I would be able—along with my pastoral ministry at Grace Community Church—to help strengthen the University and Seminary. I underestimated the hold that educating young Christians for gospel influence on the world would have on me.
Class after class, year after year, as new students arrived, I found it impossible to let go of the opportunity to educate their minds and hearts to take the Light of God's truth into this dark world. So, I have stayed and loved every day of my service.
MacArthur gives no indication of leaving under distressing circumstances or being asked to leave. He rejoices in the "91-year impact of this institution, because of its faithfulness to the Bible, to the glorious Gospel of the Lord Jesus Christ and His beloved church." Additionally, he is looking forward to continuing serving the university in the years ahead.
John MacArthur's Announcement Comes at a Curious Time
However, his announcement comes at a curious time. Earlier this year, TMUS was placed on probation by the accrediting agency Western Association of Schools and Colleges' Senior College and University Commission. Among the issues cited in the report on TUMS include a lack of board independence, allegations of conflicts of interest regarding student financial aid, institutional leaders being hired who lack qualifications for the higher education positions they hold, and what the agency described as "a disturbing climate of fear, intimidation and bullying" at the university.
One of the concerns specifically involved MacArthur. TMUS is associated with the church MacArthur pastors (Grace Community Church) and the agency voiced concerns over the fact that MacArthur and other members of the board and cabinet members of TMUS are also on staff at GCC.
TMUS has less than two years to remedy the accrediting agency's concerns with their school. Although he did not indicate this, MacArthur's announcement may be tangible evidence TMUS is keeping their word to take the situation "seriously" as they try to remedy their probation.