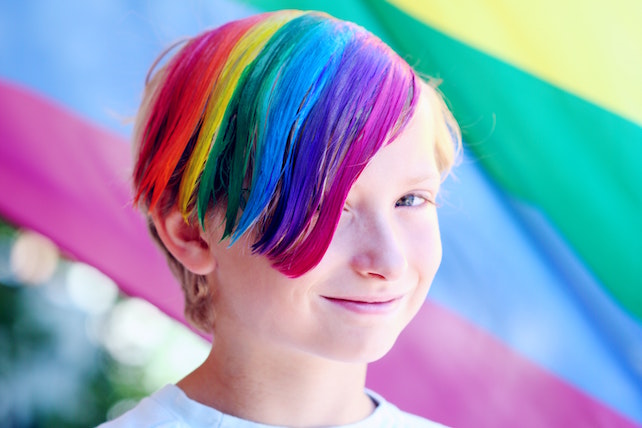 Lawmakers in Utah are following a nationwide trend by considering legislation that will ban conversion therapy for minors. With Utah's high population of Mormons, some might find this news surprising, although granted, it is the government, not the church, who are thinking of passing this law.
But the LDS Church does hold a lot of sway in the state and has itself come out against any efforts aimed at changing people's sexual orientations. Considering the church's conservatism and emphasis on marriage and family, what are the reasons why both the Mormon church and the state of Utah are opposing sexual orientation change efforts?
One of the most significant reasons is that such therapy is correlated with suicide, as well as with depression, low self-worth, anxiety and other problems. Evidence for these negative consequences come from the American Psychological Association, Mormon Mental Health Association and other studies.
Now new research has come out claiming to demonstrate that not only is conversion therapy harmful but also that parents have power to cause significant damage. Caitlin Ryan, who is with San Francisco State University, conducted the research, surveying 245 people who identified as part of the LGBT community. Her goal was to determine the effect of efforts to pressure them into changing their orientations.
She found that suicide attempts among people whose parents and religious leaders attempted to convert them were over double the rate of those whose authority figures did not. The more focused the efforts to convert (say through therapy), the greater the rate of attempted suicide. Ryan also found that conversion therapy increased people's depression.
Ryan noted that her survey did not cover every scenario that an LGBT identifying person could experience, such as people whose orientations had changed throughout their lifetimes. Ryan's research fits with an overall goal among psychological experts to move away from any hint of condemnation or of trying to "fix" LGBT-identifying people and instead to meet them where they are.
One of main challenges church leaders now face is what to do when culture runs up against what the Bible says about sexuality. We reported in the spring about the concern among California pastors and Christian counselors that a law banning any effort to change a person's sexual orientation would make pastoral teachings about conversion therapy illegal. That law passed in August.
One reason why lawmakers are hopeful about passing this bill is that the Mormon church, which is such a force in Utah, has taken a stand against conversion therapy practices. This is encouraging to proponents of the law, even though it applies to state-licensed therapists and not to religious leaders.