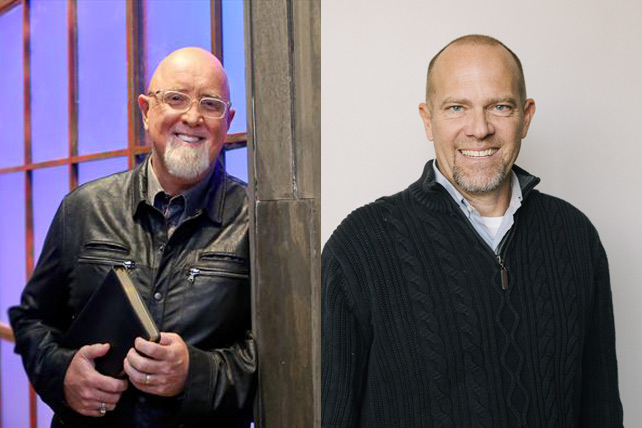 After a very rocky 2018, Harvest Bible Chapel's 2019 is not looking any better so far. According to one journalist, Pastor John Secrest, the leader of Harvest's Naples campus, is not happy about James MacDonald potentially preaching in Naples and has allegedly been fired over this opposition.
"I was not consulted in this decision, I do not support it," Secrest wrote to the Harvest elders after learning from a January 16, 2019, Harvest elder update that MacDonald would be taking an "indefinite sabbatical" but that he might preach at the Naples campus.
Pastor Seeking to Pull Naples Campus Out of HBC
Journalist Julie Roys says Secrest disclosed the news to her. After sending an email to his congregation letting them know he had opposed the elder board's decision to allow MacDonald to preach at the Naples campus, Roys writes "his email account was shut down and he was also shut out of the church's social media."
In a blog post, Roys includes the letters Secrest wrote to the Harvest elder board expressing his disagreement with their decision and the letter he sent to the Naples congregation. After publishing the post, Roys learned Secrest has been fired by Harvest Bible Chapel.
In a letter to the congregation, Secrest wrote:
I want you to know that I have asked the elders to reverse their decision to allow Pastor James to preach in Naples while on his sabbatical as outlined in the elder update sent to you on Wednesday 1/16/2019. This request was denied.
The good intentions of our ministry partnership with Harvest Chicago have been overshadowed by these developments. Furthermore, when we entered into this agreement there was not a disclosure of the investigative reporting which led to a lawsuit and the resulting fallout.  
I am grieved over my own failure of leadership to not stand firm in objections I raised during the process of making this agreement. I allowed my fear of man and my own insecurities to compromise my responsibility to protect our church. Please forgive me.
These, among other factors, lead me to the conclusion that this agreement is not in the best interest of our local church in Naples. Therefore, I have asked for our agreement to be revoked and for our local autonomy and self-governance to be restored to Harvest Naples.
In 2016, Secrest went through Harvest's four-month residency program with Harvest's church planting network, Harvest Bible Fellowship. Harvest Bible Fellowship has since shut down, but not before Secrest took the skills he learned to Naples, Florida, in 2016 to plant a church. In September 2018, HBC Naples decided to officially join Harvest as its eighth campus. Now, Secrest is asking for the church's autonomy back.
Harvest's and James MacDonald's Ongoing Trouble
The news is just the latest in a tumultuous period for Harvest. After the World Magazine article, written by Roys, was published in December 2018, the church has struggled to keep up with damage control. One needs only to search for the church's name on Twitter to see comments from alleged former members and leaders expressing their consternation over how the church leaders are handling the unfolding controversy.
Roys and four other individuals were the subjects of a lawsuit filed by Harvest that claimed Roys and the writers of the blog The Elephant's Debt were spreading misleading and false information about MacDonald and the church. The lawsuit was just recently dropped, and the elders released a statement on Wednesday that seemed to indicate they were going to move toward reconciliation with those who hold grievances against the church and its leadership.
---
Editor's Note
At the time of this article's publishing, Harvest Bible Chapel had not released a statement concerning the Naples campus, Secrest or his alleged firing. However, we can now confirm Secrest no longer works for Harvest Bible Chapel and the leadership has sent an email to the Naples congregation. Part of the letter is reprinted here:
It is with great sadness and regret that we write to inform you that John Secrest is no longer an employee of Harvest Bible Chapel.
Despite great efforts and reasoning, John has chosen not to yield to the consensus of our local leadership team or the elders of Harvest Bible Chapel. Conversations with John over the last few months, culminating this week, have made it clear that he no longer desires to work for Harvest Bible Chapel.
Because of his continued unwillingness to yield to the direction of the elders and the insubordinate email he recently sent counter to the elder direction, it became clear that he should not continue in his role.
Our hearts are grieved as John's contributions to the Naples Campus cannot be understated. We wish him, Jessica and his family well.
The letter went on to describe how the campus will function in the future. HBC named Rick Donald as interim pastor and Associate Travis Doucette as Pastor of Worship and Leadership Development. The letter also mentioned concerned congregants could reach out to local elders with questions. Finally, the letter indicated MacDonald would not be preaching at the campus this weekend.