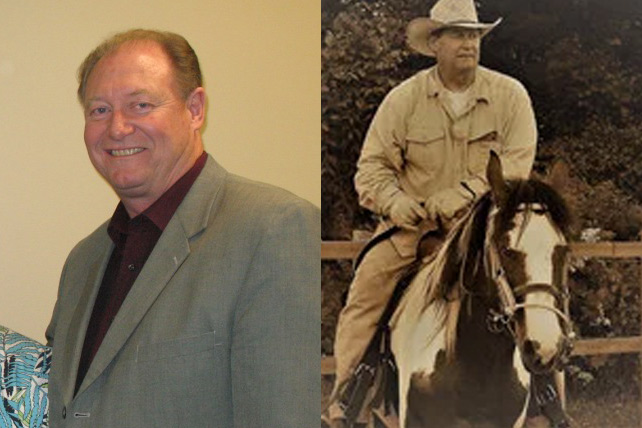 The police department in Byron Township, Michigan, has closed a case investigating the death of a retired pastor. Investigators determined Dale Cross' death was a suicide the former pastor was attempting to stage as a murder.
"We feel that because of all the negative perceptions of someone that commits suicide, that he didn't want the public or the family or whoever to know that this was a suicide," Sheriff's Detective Lt. Ron Gates told reporters.
Cross was a pastor at Abundant Life Church in Wyoming, Michigan. Abundant Life is part of the Church of God denomination. Cross' body was found on August 6, 2018, around 5 p.m., on the side of the road about a mile from his home. Cross had been out running some errands that day. Police believe he built the routine errands into his plan to make his death look like a murder.
There were a handful of factors that led police to believe Cross died by suicide. First, they found "no motive, nothing stolen, no sign of a struggle," Gates said. Also, the gun was found underneath Cross's body. Investigators believe Cross shot himself in the left side of his head, despite being right-handed, so it would appear he was shot by someone else. They also found nothing wrong with the vehicle that would have prompted him to pull over on the side of the road. According to police, passersby found his body a minute after the shooting and didn't see anyone fleeing the scene.
Cross Preached Against Suicide
However, Cross' daughter does not believe the police have it right. Tammy Blood says her father had no reason to kill himself. Blood described her father as happy and someone who "preached the word and preached against suicide." Cross' wife, Rhonda, also told reporters that Cross wouldn't have committed suicide due to his religious beliefs and the fact that his life insurance policy would have been voided as a result. Blood believes if her father intended to commit suicide, he would have ensured her mother was taken care of. 
Blood also says investigators potentially lost evidence by immediately ruling her father's death a suicide. After an autopsy found the gunshot wound was inflicted on the left side of Cross's head, investigators did go back to look for more information pertinent to Cross's case. However, Blood feels it was too late.
While Gates admits the investigation found no signs of Cross wanting to take his own life, they did find possible signs of depression in his medical record. 
Blood, who accused investigators of "dropping the ball" on her father's case, says her family is considering hiring private investigators. "We want his name cleared, because this isn't my father, and we want whoever did this to have justice," she said.
Cross served for 24 years as Abundant Life Church's lead pastor. Before going into full-time ministry, Cross served in the U.S. Marines and worked at General Motors for 10 years. He left behind his wife of 44 years, Rhonda Cross; his children Tammy Blood, Jamie Martinez and Dale Cross Jr; 15 grandchildren and two great-grandchildren. He was 66 when he died.