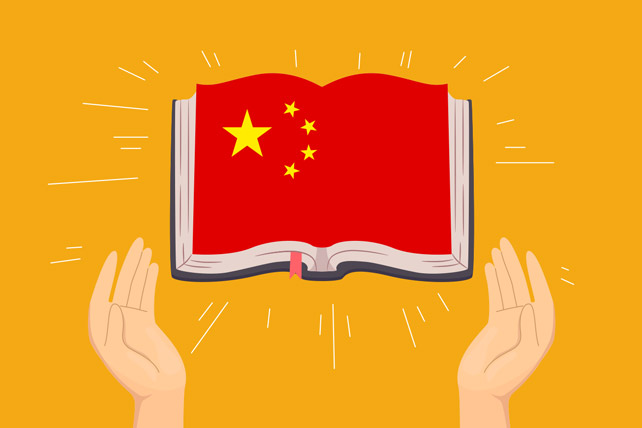 Authorities in China are continuing their persecution of the Chinese church with an official campaign to rid the church of its western influence. On Monday, an official spoke about the five-year plan President Xi Jinping's administration is implementing, one facet of which includes translating the Bible to make it more "Chinese."
"[We] must recognize that Chinese churches are surnamed 'China,' not 'the West,'" Xu Xiaohong, chairman of the National Committee of the Three-Self Patriotic Movement (TPSM) told delegates to the Chinese People's Political Consultative Conference in Beijing.
The TSPM is the "above ground" or state-sponsored church in China, distinct from the "underground" or house churches that have suffered repeated blows by the Chinese government lately. Under Jinping's plan, traditional Chinese culture will be integrated into all the aspects of the TSPM, including its liturgy, sacred music, clerical clothing and church buildings. As South China Morning Post explains, examples of such integration include hymns composed with traditional Chinese tunes and encouraging Christians to practice calligraphy and Chinese painting.
Government: Chinese Church Has Been Influenced by the West
As Xiaohong explained on Monday, this campaign is attempting to reverse the effects the "colonial invasion of Western powers" has had on China. While Xiaohong did not explicitly name Christianity as an ill of colonialism, he did say "some believers lack national consciousness, and that's why we have the saying: 'one more Christian, one less Chinese.'"
A lack of national consciousness isn't just the fleeting result of colonialism, according to Xiaohong. He is concerned by "prominent problems" currently facing churches, including the "infiltration of foreign forces" and unauthorized prayer meetings (something, apparently, a nationally conscious and patriotic church would never participate in).
While Jinping's five-year plan may seem surprising and drastic, the lead up to this official announcement has been going on for a number of years. The church in China has hardly ever been free from persecution, a point Xiaohong actually addressed in his speech. He pointed to the Boxer Rebellion in the early 1900s and the anti-Christian movement of 1922-27 as examples. He did not mention the Cultural Revolution which started in the mid 20th century, which brought about the extreme persecution of Christians and drove a big part of the church underground.
Xi Jinping's Track Record With the Chinese Church Is Troublesome
More recently, activity by Jinping's government has indicated something ominous is looming on the church's horizon. In 2015, rural provinces saw thousands of crosses forcibly removed from their churches. In 2018, Bibles were suddenly pulled from major online retailers in China without warning. Now we know this was leading up to the state's mandate for a new translation and annotation of the Bible.
Additionally, the crackdown on underground churches has intensified, with the closing of one of the largest such churches in Beijing. A rural house church made international headlines earlier this year when 100 of its members were arrested in an overnight raid. While the push against this particular church has been pretty ongoing, in February another 44 were arrested, this time children were also arrested.
Christians aren't the only ones being targeted in Jinping's plan, however. In China's western Xinjiang region, an estimated 1 million Uygurs and other Muslim minorities are reportedly being held in internment camps for political indoctrination.
On Monday, however, Xiaohong indicated that special attention is being paid to Protestants in China under Jinping's plan. "We all know very well that in comparison to other religions, Protestantism in China carries a heavier historical burden and faces greater pressure from reality in its push for Sinicization," he said.
The Government Doesn't Understand Christianity
According to Xiaohong, a "Sinicised" Christianity would rid itself of any foreign influences, create a uniquely Chinese theology, draw on the Chinese cultural traditions, and (perhaps most importantly) encourage adherents to practice the core values of socialism.
What Xiaohong and Jinping fail to realize is that Christianity cannot be defined or contained by any one culture. There are differing expressions of Christianity in our world, but in its essence, it is the culture and doctrine of heaven that Christianity is seeking to disseminate.
In a way, the fact that the Chinese government is so concerned with the rise of Christianity is encouraging. It indicates that the church in China is influential and perhaps much larger than any of us realize. Xiaohong's speech comes across as defensive and overly aggressive, as if he is conveying the urgent concern of the government over Christianity's growing influence. "No matter how much effort or time it takes, our resolution in upholding the Sinicization of Protestantism will never change, and our determination to walk a path that is adapted to a socialist society will never waver," he said.