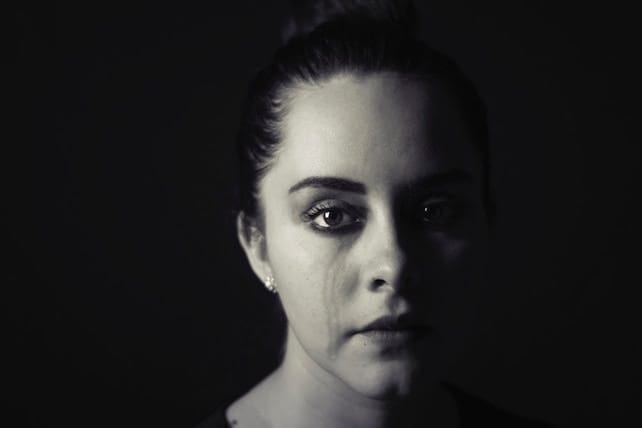 A new study from JAMA Pediatrics has found that the number of children under the age of 18 who visited emergency departments (ED) between 2007 and 2015 for suicide attempts (SA) or suicidal ideation (SI) doubled during that time period.
"The numbers are very alarming," says lead study author Dr. Brett Burstein. Dr. Burstein is a pediatric emergency room physician at Montreal Children's Hospital of McGill University Health Centre. He is concerned that these numbers are only going to grow: "We are seeing an acceleration of this issue, and I worry that we have not yet seen the peak."
Survey Details
The researchers conducted a "repeated cross-sectional analysis" of a nationally representative sample provided by the National Hospital Ambulatory Medical Care Survey (NHAMCS) ED database. The Centers for Disease Control and Prevention (CDC) collects this information on a yearly basis. The report's authors evaluated 30,000 pediatric visits to 300 randomly chosen emergency departments.
Between 2007 and 2015, the number of youth from age five to younger than 18 who were diagnosed with SA/SI increased from 580,000 to 1.12 million. It's worth noting there was no statistically "significant change" in the overall number of emergency room visits during this time frame. When looking at all pediatric visits to emergency rooms between 2007 and 2015, the percentage that occurred related to SA/SI grew from 2.17 percent to 3.50 percent. What's more, "NHAMCS population-level estimates highlight the magnitude of this trend (7.3 million pediatric SA/SI visits over nine years)."
One benefit of getting information from the NHAMCS is that the organization looks at hospitals as well as research centers, giving a more comprehensive picture of what is occurring in society: "In this broader setting, NHAMCS data suggest more at-risk young children than described among pediatric hospitals alone."
The authors note that the increase in SA/SI related emergency room visits coincided with a doubling in SA/SI related visits to tertiary children's hospitals during the same time period. It is also noteworthy that there was an earlier, separate NHAMCS study conducted from 1993 to 2008 that found that suicide-related emergency room visits doubled in all age categories during that time.
Why Might This Be Happening?
The researchers point out their study did not try to evaluate the causes for why increasing numbers of youth are visualizing and/or attempting suicide, although they say there are probably multiple reasons.
Dr. Gene Beresin (who did not participate in the study) is the executive director of The Clay Center for Young Healthy Minds at Massachusetts General Hospital and professor of psychiatry at Harvard Medical School. He says depression and suicide have been "rising significantly" and speculates that one reason why is the pressure kids feel to perform in school and in their future careers. Also, suicide rates have risen in all age groups, meaning that parents and guardians are increasingly anxious and could be passing this stress on their kids. Other factors could be the challenges that have come with the Internet and social media, such as cyberbullying, which often goes unnoticed.
Exacerbating the problem is the lack of psychiatrists to meet children's needs. The American Academy of Child and Adolescent Psychiatry reports that there are fewer than 17 psychiatrists for every 100,000 kids. Also, the various societal systems set up to help kids often do not communicate with each other about young people's needs, leaving youth without adequate care. In fact, another JAMA study that came out earlier this year found that half of all children who struggle with mental health issues do not receive treatment.
The JAMA report on SA/SI concludes, "Findings suggest a critical need to augment community mental health resources, ED physician preparedness, and post–emergency department risk reduction initiatives to decrease the burden of suicide among children."