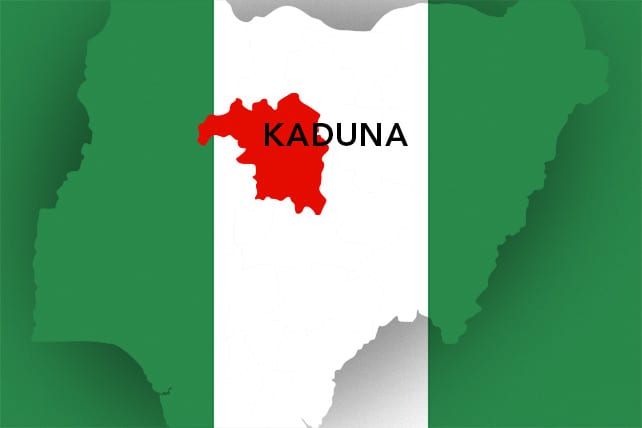 The pastor of an evangelical church in Nigeria, along with approximately 16 other people, have been abducted by gunmen. It is also believed that Reverend Zakariah Ido's son and daughter were taken with him and that one person was killed during the attack.
"It is sad to inform you that one of our pastors, his daughter and 15 other members of ECWA Church Dankade were kidnapped in the early hours of today," Reverend Nath Waziri told the Nigerian news outlet The Nation.
Details are forthcoming, but the news outlet Sahara Reporters says one person was killed during the attack. One witness reported there were at least 20 gunmen that surrounded the church as choir practice was underway Saturday night. "It was at about 12:30 midnight. We had a combine choir practice in the church with other neighbouring communities. We normally hold the combine choir practice from 9:00pm to 1:00am," the witness said.
The abduction occurred in Kaduna State, near the center of Nigeria, early Sunday morning. Rev. Waziri gave the following details:
The church hosted a combine choir fellowship Saturday night to early hours of today. Then, this morning (Sunday), kidnappers stormed the church, when the gunmen came, they asked everyone in the church to surrender his or her phones and demanded the whereabouts of the pastor.
After threatening the choristers they became afraid and showed them the pastor home. They took him away and his daughter with 15 others amongst which there is the son of the pastor of Assemblies of God Church.
#NIGERIA: Pastor, his daughter and 15 others #kidnapped in #Kaduna state, yesterday 19 May. Official church source says over 20 gunmen abducted Rev Zakariah Ido and others – 11 girls and 5 men – at ECWA #church premises, Dankade in Birnin Gwari LGA. pic.twitter.com/03IoN1ofxS

— Nnamdi Obasi (@NnamdiObasi) May 20, 2019
Rev. Ido serves the Dankade congregation of the Evangelical Church Winning All (ECWA), a large network of churches in Nigeria. The denomination has over 6,000 congregations in Nigeria with over 10 million members. The schoolgirl who was kidnapped in 2018 by Boko Haram, Leah Sharibu, and her family are also members of an ECWA church.
Tensions between extremist Muslim groups and Christians are at an unprecedented high in the Sahel Region of Africa. This attack comes on the heels of a Catholic priest and five church-goers being murdered in Burkina Faso and another six Christians being murdered at a Protestant church in April. There have also been several other kidnappings and threats against religious leaders, including Christians and non-violent Muslims.