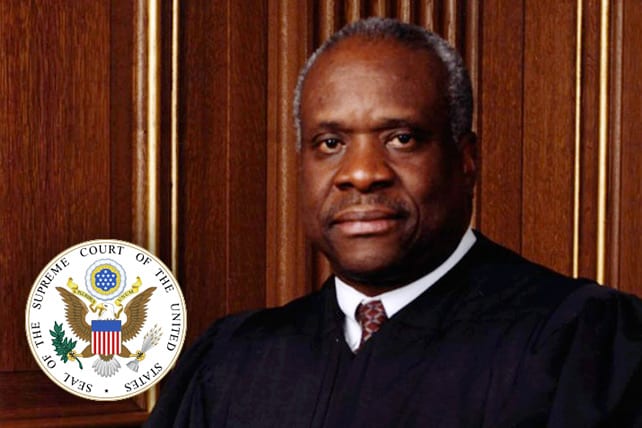 If a recent ruling by the Supreme Court is an indication of whether a review of Roe v. Wade may be on the table in the near future, things are a little murky. On Tuesday, May 28, 2019, the Supreme Court decided to keep a block in place on a provision in an Indiana abortion law that prohibits abortion motivated solely by race, disability or sex.
"Although the court declines to wade into these issues today, we cannot avoid them forever. Having created the constitutional right to an abortion, this court is dutybound to address its scope," Justice Clarence Thomas wrote in a concurring opinion on the court's decision.
The Supreme Court decided to uphold part of the Indiana law, which stipulates an aborted fetus' remains must be treated as other human remains and either be cremated or buried. The court decided not to review the provision that prohibits abortions based on race, disability or sex, and chose instead to allow the block ruling determined by a lower court in Indiana to stand.
The law, originally known as the House Enrolled Act 1337, was signed into law by then-Governor Mike Pence in 2016. The law was very quickly challenged by the American Civil Liberties Union, which brought it to the attention of the U.S. District Court of Southern Indiana. In April of 2018, Judge William Bauer blocked the law, deeming it in violation of the Supreme Court's ruling on Roe v. Wade and therefore unconstitutional.
This Is About Eugenics, Supporters Argue
Supporters of the law cite preventing eugenics as the motivation behind the provision barring abortion motivated by race, sex and disability. When the law was initially blocked, Indiana Attorney General Curtis Hill warned: "By declaring unconstitutional a state law that would bar abortions based solely on race, sex or disability such as Down syndrome, a federal judge has cleared the path for genetic discrimination that once seemed like science fiction."
Supreme Court Justice Thomas feels the same way. Although he agreed with his fellow justices' decision that this law did not present a good time to review the scope of Roe v. Wade, Thomas feels this discussion needs to happen, and soon.
"From the beginning, birth control and abortion were promoted as means of effectuating eugenics," he wrote. Additionally, Thomas feels abortion lends itself to eugenics even more than birth control does, since birth control reduces the chances of any pregnancy, while abortion can be used to selectively stop a pregnancy.
Are the Conservative Justices Up for Reviewing Roe v. Wade?
Some are reading into the fact that other conservative justices did not express their agreement with his opinion. Steve Vladeck, professor at the University of Texas School of Law, told CNN he thinks "it's telling that none of the other conservative justices—John Roberts, Samuel Alito, Neil Gorsuch and Brett Kavanaugh—joined his separate opinion."
However, other rulings such as one related to a Louisiana abortion law suggest the more conservative justices Neil Gorsuch, Brett Kavanaugh and Samuel Alito may be willing to pick up the issue of abortion in the future, if not directly through Roe v. Wade, perhaps by another means.