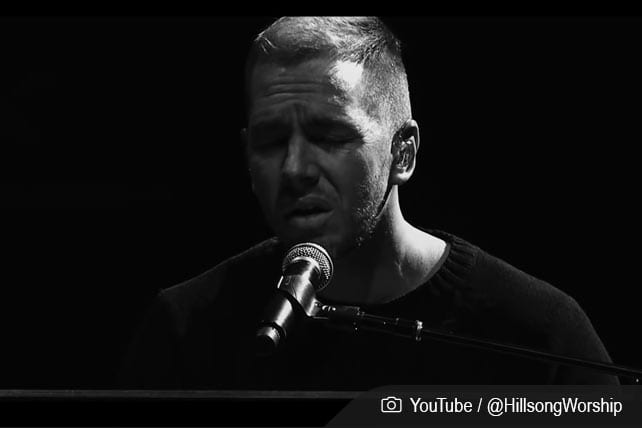 Editor's Note: Since the publishing of this article, Marty Sampson has clarified his original statement saying he is "losing my faith." The singer posted another statement saying his faith was not lost totally, but on shaky ground. You can read his update here.
---
One of Hillsong United's original band members, Marty Sampson, has announced he is no longer a Christian. The Australian native posted the announcement on his Instagram account, stating he feels "at peace with the world." 
Marty Sampson: I'm Losing My Faith
"I'm genuinely losing my faith, and it doesn't bother me. Like, what bothers me now is nothing," Sampson wrote in the Instagram post that has since been deleted. 
Sampson has been a contributing member and worship leader for several of the bands connected to Hillsong Church. He's contributing to songs for Hillsong United and Hillsong Young & Free. He joined the Hillsong Church Australia in the late 1990s and has also collaborated with members of the Christian band Delirious. In addition to his work with other Christian artists, Sampson has also created a solo album, Let Love Rule and an album with the band The Red Bikes.
For Hillsong, Sampson mainly stuck to vocals, the guitar, and the piano. The last album he worked on with Hillsong was Hillsong Young & Free's 2018 release III. Sampson collaborated with Aodhan King and Benjamin Hastings to write the song "Jesus Loves Me" on that album. 
Citing numerous things "no one talks about", Sampson brings up sticky subjects that have cost the church (and Christianity as a consequence) a lot of credibility recently. In his list of things no one talks about, he mentions preachers falling, the dearth of miracles we see happen, the Bible being full of contradictions, and the seeming dissonance between an unconditionally loving God who sends people to eternal damnation. 
Sampson says he wants "genuine" truth that doesn't rely on platitudes like "I just believe it." He goes on: "Science keeps piercing the truth of every religion. Lots of things help people change their lives, not just one version of God." 
Sampson's deconversion, as some refer to it, from Christianity comes shortly after popular Christian author and former pastor Josh Harris made a similar announcement a couple weeks ago.