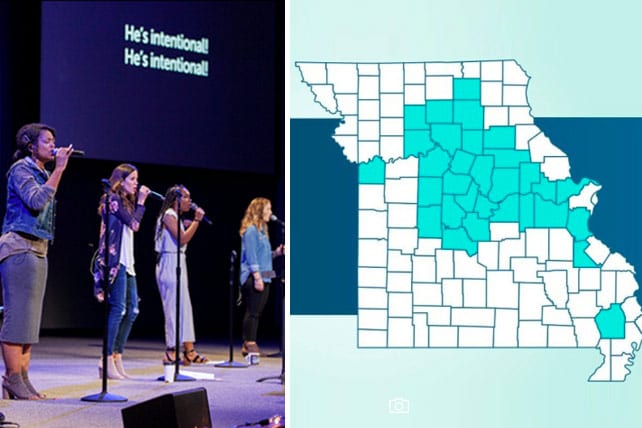 As word spreads about an innovative way to eliminate medical debts, more U.S. churches are participating in debt forgiveness; thereby freeing people from crushing financial burdens. A Missouri congregation recently took things to the next level by erasing an astonishing amount in just 10 days.
A Vision of Debt Forgiveness
The Crossing, an Evangelical Presbyterian congregation in Columbia, has an annual Vision Sunday to reflect on its identity and mission. Hoping to do something special this year, Pastor Keith Simon proposed donating money to erase the medical debts of all Boone County residents making less than two times the federal poverty rate.
In 10 days, church members gave 1,000 gifts totaling more than $430,000. (The average contribution was $100.) By donating that to the non-profit RIP Medical Debt, the church erased $43 million in past-due bills—not just in Boone but in an additional 30 Missouri counties.
In a thank-you message on Facebook, The Crossing writes: "Your giving will forgive medical debt for thousands of families in Missouri and make God's love known in our community. #JubileeForMissouri #JesusPaidItAll" 
A Jubilee of Debt Forgiveness
The Crossing called its effort a jubilee, referring to the Old Testament practice of relieving debts every 50 years. "I'm sure those people who get that letter saying their debt has been forgiven and that they are free from it will experience a lot of joy, and we're happy for them," says Pastor Simon. "We do this because we feel like God has been incredibly gracious to us. He's paid our debts. We think those who follow Jesus should be radically generous with their time, their talent, their treasure."
Simon and fellow pastor Patrick Miller recently recorded a podcast about the experience, calling it "a no-brainer in light of what Jesus has done for us all." The debt forgiveness comes with no strings attached. "We don't think about who deserves what, because God hasn't treated us that way," says Simon.
Churches partnering with RIP Medical Debt can choose a geographic area but not particular individuals to assist. Recipients can contact a church afterward, but churches say they're not out to gain new members—just to help people in need. Medical bills are something "everybody can identify with," says Simon. "Everybody has been to the doctor."
Medical Debt Weighs Down Many Families 
RIP Medical Debt, which launched in 2014, buys medical debt from collection agencies for pennies on the dollar. No applications are necessary because the group finds recipients through those agencies. Donors can choose to remain anonymous.
Unpaid medical expenses constitute about half of all debt collection in America and factor into about two-thirds of bankruptcies. Scott Patton, development director for RIP Medical Debt, says medical debt is "a very large contributor to homelessness" and can lead to a "fast slide into abject poverty." When people aren't "paying their hospital bills," he adds, "it's not because they're a jerk, it's because they have no money."
According to its website, the 501(c)(3) charity has abolished $715 million in debt for 240,000 Americans. In 2019 alone, churches partnering with RIP Medical Debt have erased about $88 million in medical debt.