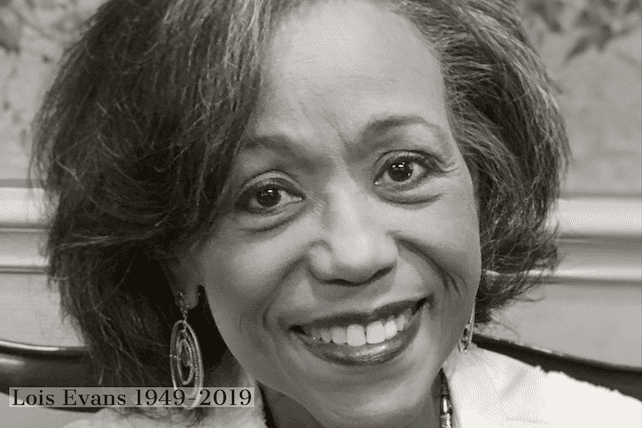 Pastor Tony Evans of Oak Cliff Bible Fellowship in Dallas, Texas, announced yesterday that his wife, Lois Evans, has gone to be with the Lord. 
"God answered our prayers this morning by relieving her of suffering," Evans wrote in a post on Facebook. 
Evans and his four children surrounded Lois as she "was lulled into eternity," as the pastor put it. Evans said the family expressed their gratitude for the life she lived and how they loved her and were proud of her. 
Priscilla Shirer, one of the Evans' daughters, posted a tribute on Instagram to her late mother. "Goodnight my beautiful, beloved Mommy. 💜 I'll see you in the morning."
Lois Evans suffered from gallbladder cancer. In April of this year, Evans announced that the cancer had returned a second time and Lois would undergo treatment for it. In October, Evans sent out an "urgent" request for prayer, explaining that traditional methods of treatment for the cancer, such as chemotherapy, were not working for Lois. 
Lois helps Evans lead his radio broadcast ministry, The Urban Alternative. Lois Evans also founded the Pastor's Wives Ministry. 
Lois was born December 1, 1949. She passed away on December 30, 2019.
Details for a memorial service have not been announced yet. Evans concluded his announcement by writing "Thank you for your continued prayers for our family as we grieve, and also for your patience as we finalize our plans to honor her life."