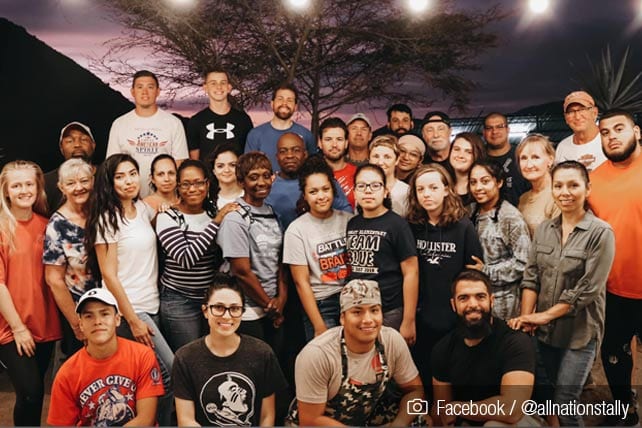 At least two church mission teams are among the Americans trying to return to the U.S. during the global pandemic, which has led to various countries going on lockdown. Church leaders and parents have been contacting politicians, trying to arrange a safe return for their loved ones.
A group from Florida that's been stuck in Peru just learned they'll be on a flight to Washington, D.C., this evening. But a Missouri group that's been in Guatemala could be grounded through March 30. This week, the State Department issued a Level 4 travel advisory, warning citizens to stop all international trips.
Lockdown Was a 'complete surprise'
Twenty-six members of All Nations Church in Tallahassee, Florida, became stranded in Peru after its government declared an emergency, closed borders, and stopped all transportation. Pastor Steve Dow tells a TV station, "It was a complete surprise to all of us." When he went to the U.S. embassy in Lima with his passport, Dow says he was denied entry and told that nothing could be done.

Mark Milligan, a deacon who coordinated the trip, says, "It's one thing to be here one week, but to be out over three weeks, it's a lot more than what everybody bargained for." On social media, the group shared that members are safe and healthy, have good attitudes, and view this as a "God opportunity."
They've been requesting prayers for a resolution, and an answer came Thursday evening. "We are thanking God that our crew now has a flight booked and will be on their way home soon!" the group wrote on Facebook. In a video, they shared the good news that they'll be on the first flight out of Peru, at 5 p.m. today.
Excitement Is Wearing Off Quickly 
Meanwhile, 14 teenagers and five adult leaders from Platte Woods United Methodist Church in Kansas City, Missouri, are still in Guatemala, awaiting help. Their service trip came to an abrupt end when the Latin American country went on lockdown due to the virus outbreak. "Nobody anticipated absolute border closures," says trip leader Dr. Marty Kanne.
When the group arrived, Guatemala had no cases of the virus, but the situation changed quickly. Though officials say no flights will go in or out of the country until March 30, Missouri Senator Josh Hawley is working with Secretary of State Mike Pompeo to find a quicker resolution.
We are working to bring home all these Missourians, and I have called the Secretary of State to ask for his help with the church group stranded in Guatemala https://t.co/ChhlERNgWH

— Josh Hawley (@HawleyMO) March 19, 2020
Group members report being bored but healthy. "We're trying to do a lot of things to pass the time," says 17-year-old Mackenzie Albright. For example, the teens are practicing their Spanish, playing cards, working out, and making TikTok videos.
"But when you're with the same people for a really long time, in a confined space," Albright adds, "sometimes things get old, but we're trying." The unknown has been "a little scary," the teenager admits, but one plus is that a medical doctor is part of their group.
Brandi Molina, the church's missions director, says group members miss their families but "are just trying to stay positive and take it day by day." She adds, "We know we have a lot of people at home that are working on our behalf, and so we just have to have faith."