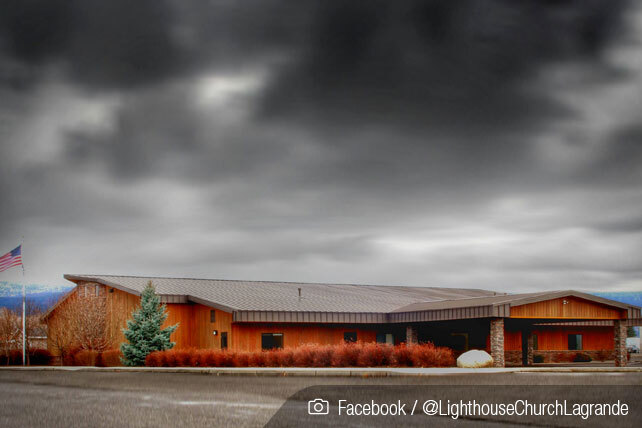 Coronavirus infections are spiking in Oregon, where health officials announced this week that 236 new cases of the disease are linked to a single church in the town of La Grande, Oregon. That's now the largest outbreak in the state, which has temporarily put all applications for reopening on hold.
Lighthouse Pentecostal Church in rural northeastern Union County reportedly held worship services in April and May, despite restrictions on large gatherings. According to one source, the church recently deleted from its Facebook page a video of "hundreds of worshipers singing, dancing, and jumping around" on May 24. Another newspaper states that Lighthouse recently held a wedding and a graduation ceremony—both of which had more than 100 attendees.
Testing at La Grande Oregon Church Yields 66% Positive Results
When Union County held a COVID-19 testing clinic at Lighthouse last weekend, two-thirds of the 356 people screened tested positive. Five patients with ties to the congregation are now hospitalized due to the virus. Contact tracing, quarantine, and follow-up will be key in stemming the outbreak, according to Dr. Thomas Jeanne, deputy state epidemiologist.
Carrie Brogoitti, a public health administrator, says the church "continues to be very responsive and is taking appropriate steps to ensure the health and safety of their congregation." But she adds that all community members must cooperate with safety guidelines. "We don't have a reliable treatment or vaccine," she says, "so the tools we have to use are the preventative measures."
At a meeting on Wednesday, community officials recommended rolling back to "phase one" restrictions and wearing face masks. Gary Bell, LaGrande's police chief, admits that some people want "more heavy-handed enforcement action" but says that's "really difficult" now. "These are good people," he adds.
Lighthouse Pastor: 'We did…the right thing'
Pastor James Parker addressed church members via Facebook video earlier this week. "Our fruit will show that what we did is the right thing," he said. "And more people need to do what we did. And the more people that do the right thing, the easier it's going to be for the rest of the world to combat this, this pandemic that we're going through." Instead of hiding "from life's circumstances," he said, "you got to stand up on your feet and you got to face them. … That's what we'll continue to do."
Dr. Jim Shames, a health official in another Oregon county, calls the outbreak at Lighthouse "very unfortunate" but "not terribly surprising." Based on video he saw of worshipers singing and praising in close proximity indoors without masks, Shames says that type of interaction is "a perfect opportunity for COVID to spread." By contrast, he notes, most protesters in Oregon are at least wearing face coverings and gathering outdoors.
What happened with Lighthouse shows the impact of every single public encounter during a pandemic, say health experts. The hundreds of worshipers who were possibly exposed to the virus at the church all have families, jobs, and loved ones, Shames points out. The disease "doesn't just stop" at the church.