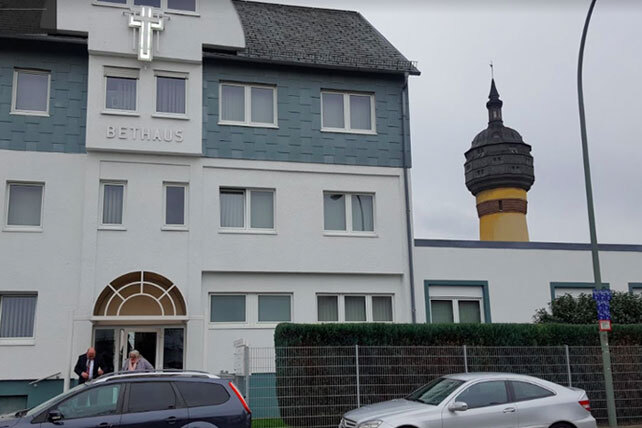 Over 100 people connected to a May 10 service at a church in Germany have tested positive for COVID-19. Those who contracted the virus either attended Evangelical Christian Baptist (ECB) church (located in Frankfurt in the state of Hesse) or came into contact with someone who did. German officials are now trying to trace everyone who took part in the service that day. 
"This situation shows how important it is—especially during loosening of restrictions, which is now possible again—that we remain vigilant and do not become careless," said Kai Klose, health minister for the state of Hesse. "The virus is still there and wants to spread." 
Church in Germany Follows 'all the rules'
Germany has 16 states, each of which has the authority to loosen lockdown restrictions at its own pace. Hesse has allowed churches to hold in-person worship services since May 1, as long as congregations follow certain safety precautions. ECB leaders said they followed safety guidelines and disinfected the entire building before the service. They also provided hand sanitizer to attendees and required that people stay 1.5 meters (five feet) apart, per regulations. Wladimir Pritzkau, the deputy head of the church, stated, "We followed all the rules."
When initial reports about the event at the church in Germany came out Sunday, 40 people had tested positive for the virus, although there was conflicting information about the severity of the cases. Pritzkau said that six of those 40 were in the hospital, while Rene Gottschalk, head of Frankfurt's local health authority, told DPA News Agency that only one person had been hospitalized and that most of the cases were not severe.
In a later report, Gottschalk told DPA that 180 people had attended the church service and 112 people connected to the service had tested positive for the virus. Most of these infections took place after the service occurred. Gottschalk said that an additional 150 people affiliated with the event are being evaluated for the virus. 
Church leaders have posted a statement on ECB's website in response to questions they have received regarding the outbreak. Leaders say they are "deeply dismayed" by what has happened and that they are praying for those who have contracted the virus [Editor's note: Quotes from German church leaders were obtained using Google Translate]. The church's services have now moved online and leaders are in contact with local health authorities. 
ECB maintains that they did take the mandated precautions of providing hand sanitizer, requiring people to follow social distancing, and controlling how attendees entered and exited the building. However, church leaders say that if they were to repeat the scenario, they would also require people to wear face masks and would not allow singing. They asked for people's understanding, noting that their deputy is ill and that another church leader is under intensive care. 
The leaders conclude by thanking people both for their support and for their critical feedback and by quoting Romans 15:13, which says, "May the God of hope fill you with all joy and peace as you trust in him, so that you may overflow with hope by the power of the Holy Spirit."