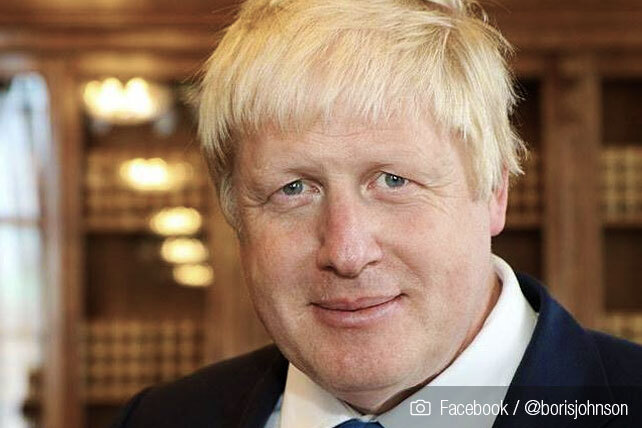 At the National Parliamentary Prayer Breakfast on Tuesday, June 30, British leaders including Prime Minister Boris Johnson and Bishop of Kensington Graham Tomlin praised churches in the United Kingdom for all they have done for the country during the coronavirus pandemic.
"It's been absolutely inspiring to see churches respond to the lockdown as they have with true Christian values," said Boris Johnson, in a pre-recorded message. "They've reminded us all of their role as pillars of their communities, reaching out to bring hope, peace, and practical care to those in need. Thank you, thank you so much for that." 
The prime minister also expressed his gratitude toward those who prayed for him during his bout with COVID-19 several months ago. Johnson came down with the virus at the end of March and had to be hospitalized for a week, spending two nights in intensive care. He was discharged on April 12 and returned to work on April 27. When he was released from the hospital, the prime minister observed that his illness "could have gone either way."
"Thank you also to everyone who prayed for me during my recent illness," said Johnson. "It really was appreciated, it certainly seems to have worked. This has been a difficult time for many, but, as ever, our churches are helping to show us the way, so keep up the good work."
British Leaders Thank Churches for Loving Well
The National Parliamentary Prayer Breakfast is an annual event at which church leaders and leaders of parliament gather to pray, network, and consider the role of Christianity in society. Past keynote speakers have included the Rev. Dr. Timothy Keller and Archbishop of Canterbury Justin Welby. In addition to prayers and words of thanks from British leaders, this year's event featured a rendition of "Amazing Grace" and a reading of Philippians 2:3-11.
Opposition Leader Keir Starmer echoed the prime minister's appreciation for U.K. churches, saying, "I want to take this opportunity to convey my personal thanks to you for what your churches are doing, caring for your neighbours and helping hold our communities together." Starmer highlighted Kings Cross Church, a church in his community that is offering food to those in need, support to local schools and hospitals, and friendship to isolated people. 
"This is just the efforts of one church," said Starmer. "I know this is being replicated by churches and faith groups across the whole country. We come together today to celebrate the difference faith makes and to thank you for what you're doing to bring hope and good news."
The main speaker of the event was the Bishop of Kensington, the Rt. Rev. Tomlin, who reminded viewers that the reason why Christians love and serve their neighbors is because Christ first loved us. The bishop suggested that a renewed focus on loving our neighbors should be part of the "new normal" as communities emerge from lockdown.
Privelege to speak at the National Parliamentary Prayer Breakfast today. Grateful for the churches profiled – St Clement's North Kensington, @stpaulshw and St Mary's Twickenham. https://t.co/1JPyc1WrJl via @YouTube

— Graham Tomlin (@gtomlin) June 30, 2020
"What happened during lockdown was something quite extraordinary," said Tomlin. "We moved very quickly to a different way of life." Prior to the pandemic, it was more common for people to focus on their personal autonomy and freedom than on serving those in need. But during the lockdown, said the bishop, "We all chose to curb our own rights, our individual freedom." We chose "to serve instead the common good, to care for our neighbors." 
"Some people think the church closed down during the pandemic," said Tomlin. "Nothing could be further from the truth." As an example of this, he mentioned a church in the London Borough of Hounslow, where the virus has hit especially hard. Yet many people in that area who were furloughed or lost their jobs have been volunteering at the church and helping their neighbors in various ways.
Now that we're coming out of lockdown, the bishop believes the "balance is tipping again" back toward a focus on individual rights. Because the pandemic demonstrated society cannot survive without people caring for one another, it is important we "learn the capacity to sacrifice our own desires for the sake of the wider community."
And the whole reason why we make such sacrifices, said Tomlin, is because "at the heart of the Christian faith is the story of a God who serves us." God's kindness as shown through Jesus Christ "inspires countless people to do that thing that doesn't come naturally to us, to make those large and small sacrifices for the sake of our neighbors and sometimes even our enemies, not just in lockdown, but as a way of life."