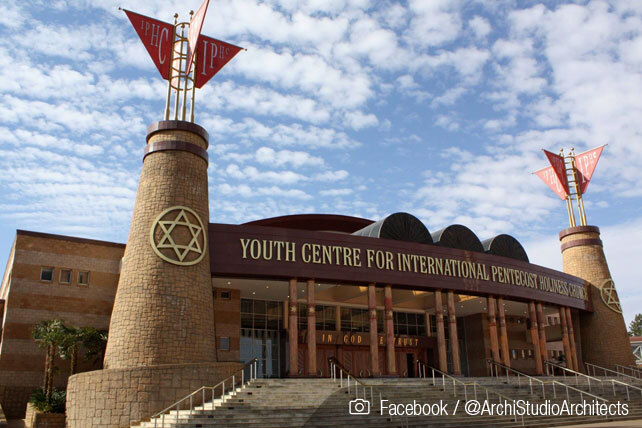 Five people were killed on Saturday, July 11, 2020 at International Pentecost Holiness Church (IPHC) in Zuurbekom, located just west of Johannesburg in Guateng Province, South Africa. According to a church spokesperson, a disgruntled faction of the church forcefully entered the premises early Saturday morning where some 200 people were residing and instigated the attack.
"They came in and forcefully wanted to take over the church. They came fully armed and bulldozed the entrance. They used their bakkie to get through a gate that was locked. They managed to get access and others came through the back gate. They started to harass church members who were asleep at the time," IPHC chairperson Abiel Wessie said in a press conference.
200 Members Held Hostage on IPHC Property
Four of the people killed were found in a car, having been shot and burnt to death. The fifth victim was a security guard who had also been shot and found in his car. According to church leaders, over 200 people, including women and children who were residing on church property, were held hostage for hours. 
Wessie told #702Breakfast that the 200 people on the premises were there to either guard or maintain the property. "The plus minus 200 members we are talking about are members of the security company that has been appointed by IPHC to mend the premises as well as members who had volunteered to come and maintain and clean the property. There are also members who are staying in the premises," Wessie told #702Breakfast host Africa Melane.
#sapsGP Early hours this morning #SAPS was alerted to a hostage situation & shooting @ International Pentcost Holiness Church, Zuurbekom, 30 suspects arrested & seized more than 25 firearms. 5 fatalities are confirmed. The scene is still active with SAPS Hostage Negotiators. TM pic.twitter.com/5sMjYkYFjg

— SA Police Service 🇿🇦 (@SAPoliceService) July 11, 2020
The South African Police Service (SAPS) responded to the incident on Saturday morning. SAPS negotiated with the attackers and eventually arrested 30 people and seized 25 firearms. Later reports indicate even more people have been arrested since. Among those arrested were law enforcement officers who, according to Brigadier Vishnu Naidoo, were "arrested in their capacity as church members, not as officers."
The National Commissioner of Police, General Khehla John Sitole, said more people would have been killed if it hadn't been for the quick response of the police. "I am certain that the speedy response by the joint security forces has averted what could have been a more severe blood bath," he said in a statement issued Saturday. Sitole also said it was regrettable such a thing happened in the middle of a pandemic.
However, current church leaders find fault with the police force for their lack of action leading up to Saturday's attacks. 
Church Members Have Been Clashing for Years
Tensions initiated between church members when the church's former leader and son of the church's founder, "Comforter" Glayton Modise, died in 2016. The affluent church leader left a leadership vacuum that three factions of the church have been feuding to fill. This is not the first time the feud has turned violent, either. In 2018, firearms were discharged outside the church headquarters in Zuurbekom, wounding three people. "This is their modus operandi, we are not even surprised. Here at Zuurbekom, this is the third attempt to overthrow and forcefully take over," Wessie told reporters after Saturday's attack.
During the press conference, Wessie described several attacks over the course of years that the church has reported to the police but which seem to have fallen on "deaf ears":
I can count up to 40 cases that have been opened, cases of assault, assault GBH, housebreaking, trespassing, theft of properties…We resolved to take this matter to the highest level of the SAPS. I must state categorically that, despite all those efforts, our pleas, prayers ended on deaf ears…That one of yesterday is very regrettable because one life lost is one life too many. If we count the number of lives since the leadership battle ensued, I am counting up to nine and even 10. 
The battle between factions has also been fought in court. In 2017, the factions went to court over one side's claim that approximately $6.5 million was missing from the church's account. There is even a case in South Africa's High Court at the moment, intended to sort out the leadership battle. Wessie believes once a decision has been made by the court, "the leadership battle will end." 
IPHC has several locations throughout South Africa, the location at Zuurbekom (also known as Silo) is the church's headquarters. Church leaders at Silo believe the attackers came from a different location in the northern part of the country.
The controversial church was founded in 1962 by Frederick Samuel Modise and is one of South Africa's largest indigenous churches with over three million followers. It is important to note that this church is not affiliated with the Christian denomination International Pentecostal Holiness Church based in Oklahoma City, Oklahoma.