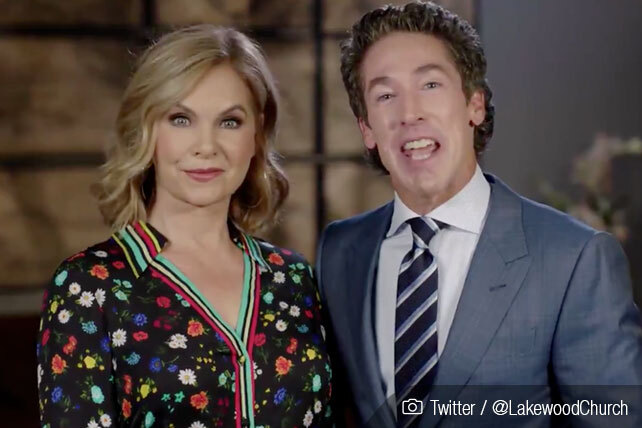 Joel Osteen, along with his wife, Victoria Osteen, announced their Lakewood Church in Houston, Texas has set a date to resume in-person services. On October 18th, the church is planning on opening its doors for the first time since announcing the shift to online-only services on March 11th of this year.
It Feels Like the Right Time, Osteen Says
"It felt like it was the right time," Osteen told reporters on Monday about the decision to open their doors again. This feeling was confirmed, Osteen indicated, when "right after that Mayor Turner said that venues can have 25 percent capacity." Additionally, Osteen says the input the church has received from its members indicate that they are ready to come back.
We can't wait to welcome you back in person! Lakewood will re-open for worship services Sun, Oct. 18. We will seat 25% capacity and practice safe social distancing. You must sign up to attend at https://t.co/S2Jar4Na94. If you can't make it in person, you can also tune in online! pic.twitter.com/M0NNNvSSXD

— Lakewood Church (@lakewoodchurch) September 14, 2020

Lakewood's facility can seat 16,800 people, so a quarter of that capacity could mean as many as 4,200 people showing up on the 18th of October. 
Mayor Sylvester Turner Approves Venues Reopening
On Wednesday September 9, 2020, Houston Mayor Sylvester Turner announced that the city's COVID-19 case count was low enough that they could start allowing more things to open back up since shut down orders were put in place in March. 
Mayor Turner's directives include the following provisions for venues hosting special events such as sporting events and conventions:
Venues will only be allowed to operate at 25 percent of their capacities
Social distancing measures must be followed
Masks must be worn
Attendees must have their temperatures checked at the door
Attendees must fill out a health questionnaire 
Osteen told reporters the church would be following Turner's directives for venues. He assured reporters the staff of Lakewood has "taken great precaution to keep our members safe. We care about our members, we care about Houston and the people that live here." 
The specific measures the church will put into practice that Osteen mentioned include having people sign up on their website to attend a service, having members wear masks, and possibly having them sit in every other row to maintain social distancing. Osteen also said the church has been outfitted with other things to promote good hygiene such as touchless faucets in the bathrooms and antimicrobial escalator handrails.
As KHOU reports, Lakewood Church members were sent an email detailing the measures the church is taking to protect their health. The email specifies the following things:
Bathroom and Plumbing Upgrades: The installation of touchless faucets, touchless soap dispensers and touchless flush valves. All restrooms walls, doors, floors and fixtures will be thoroughly cleaned and sanitized regularly.
Escalator Safety Upgrades: All Escalators have been fitted with a combination of Schindler Safe Ultra UVC Sterilization and CleanRail Antimicrobial Escalator Handrails. This will be effective in killing bacteria and viruses, and will provide the attendees with peace of mind when holding on to the escalator handrail.