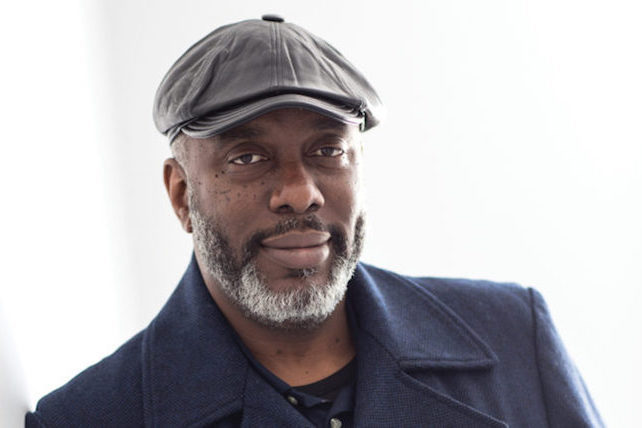 A group of pastors and authors have launched a new church planting network specifically aimed at communities of color. In an interview with ChurchLeaders, founding president Pastor Thabiti Anyabwile explained how the movement's focus on Black and Brown neighborhoods is biblical as well as missional. Pastor Anyabwile also addressed potential criticism The Crete Collective might face.
"The idea that to focus on neighborhoods like this is to leave behind the gospel and sort of be primarily focused on mercy ministry or social issues" is incorrect, said Pastor Thabiti Anyabwile, who is with Anacostia River Church in Washington, D.C. "That's a misconception both of what we're doing and also the Bible." 
What The Crete Collective is doing, in fact, is approaching church planting with a focus similar to that of believers going to a foreign mission field. In mission work, it is widely accepted that missionaries will focus on specific people groups. Said the pastor, "I think that same thinking is helpful when it comes to church planting."
Pastor Thabiti Anyabwile: The Reason for The Crete Collective
About five years ago, after a pastor new to full-time ministry called to ask his advice, Pastor Thabiti Anyabwile began to have conversations with his colleagues about the lack of resources for planting churches in their neighborhoods. These conversations led to the founding of The Crete Collective, the purpose of which is to plant "gospel-driven churches in distressed and neglected Black and Brown communities."
The name, "The Crete Collective," comes from Titus 1:5, which says, "The reason I left you in Crete was that you might put in order what was left unfinished and appoint elders in every town, as I directed you." Paul left Titus with a "specific mission" to "start a church planting movement in neighborhoods in Crete, which, frankly, had a rough reputation," said Anyabwile. "For us, what that indicates is that God means for healthy churches to be in distressed places, that he means for his love and his gospel through his son to be planted among people who are often neglected, who are looked down upon from others from outside their communities."
"Any number" of injustices throughout American history have led to the creation of distressed neighborhoods that are composed primarily of minorities, said Anyabwile. These include redlining, historically restrictive covenants, and segregated housing practices. The pastor also cited the riots of the 60s (which led to "white flight") and the crack epidemic of 90s (which led to middle class "Black flight") as contributing factors.
"Honestly," he said, "the longer history of racism in this country has led to 'racializing place,' so the very fact that we talk about white neighborhoods, Black neighborhoods, Brown neighborhoods is really a legacy of the kind of racial segregation and racial stratification that lives today in some of these neighborhoods."
But there is a dearth of church plants among poorer areas and communities of color in the U.S. According to a study that looked at the Baltimore-Washington D.C. area, there were 220 churches planted between 2011 and 2017, but only three were planted in "communities of concentrated need with concentrated numbers of ethnic minorities."
"It's hard to plant a church anywhere," said Anyabwile, "but it is harder to plant in a context that is impoverished; it's hard to plant in a context where the social fabric is frayed and stressed by any number of social concerns and ills. It's harder, frankly, to get some people to move into and live in our communities." Moreover, the current church planting wisdom is not practical for these communities. For example, one metric for successful church planting is that a new church needs to be financially independent within three years. While that goal works in an affluent area, the pastor said, "That just doesn't fit in a context where incomes are low, where resources are scarce, and so on."
Anyabwile said The Crete Collective's leaders are thankful for what the church planting movement as a whole has accomplished for the gospel over the past several decades. "But we've noticed," he added, "that communities like ours are basically neglected in that movement." Most of the energy of church planters has gone toward suburban, gentrified areas in large cities, not toward their poorest neighborhoods, which are primarily Black and Brown.
The Crete Collective's website has a map that shows the top 10 cities in the U.S. with the highest concentrations of African Americans, Hispanic Americans, and Asian Americans, respectively. Anyabwile said the movement will have a "laser focus" on reaching these communities and addressing their particular needs.