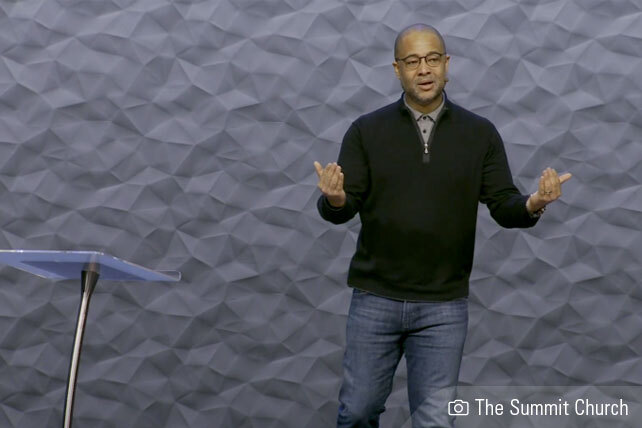 The Summit Church, the North Carolina megachurch helmed by Southern Baptist Convention (SBC) President J.D. Greear, has hired an independent firm to investigate concerns regarding Pastor Bryan Loritts, a recent hire from Tennessee. At Loritts' previous church, his brother-in-law engaged in sexual abuse, was prosecuted, and served jail time as part of a plea deal.
Although The Summit Church conducted its own investigation into Loritts' handling of the case, concluding that he made mistakes but acted in "good faith," it now admits it "fell short of the mark." The church has contracted with Guidepost Solutions to conduct the independent investigation.
After the SBC was rocked by reports of sexual abuse and cover-up, Greear led efforts to overhaul the reporting system and to care for victims. Through its new Caring Well Initiative, the denomination is training church leaders to protect people from abuse and to make churches "safe for survivors." 
Misconduct Occurred in Memphis 
In May 2020, when The Summit Church announced Bryan Loritts would become its new executive pastor of teaching and development in June, it wrote to members about a "grievous incident" in Loritts' past, saying it wanted to be "completely upfront."
From 2003 to 2015, Loritts was senior pastor at Fellowship Memphis Church, where his brother-in-law, Rick Trotter, served as worship director. In 2010, Trotter placed a hidden camera in a church bathroom to record voyeuristic videos. Although Loritts terminated Trotter within hours, he didn't immediately call police—a decision he says he now regrets. Loritts insists he didn't try to cover anything up, a claim some people have disputed.
Fellowship Memphis didn't disclose the reason for terminating Trotter, who later was hired at another local church, repeated the abusive behavior, and spent 60 days in jail. Speaking to the Biblical Recorder in June, Loritts said, "It wasn't us (at Fellowship) trying to hide anything. It was following the counsel of the lawyers." He added, "I feel culpable in what happened with these other people because I didn't go the extra mile."
In a statement to The Summit Church, Loritts described the incidents as "devastating and deeply painful for our family"—especially because a family member was also a victim.
Investigation by The Summit Church              
In a June 8 letter, The Summit Church explains the "transparent and thorough process" it undertook before hiring Loritts. That included a comprehensive background check, "extensive" character interviews, and communication with current and former staff at Fellowship Memphis.
The Summit Church reports discovering that no written report about Trotter's actions at Fellowship were documented with the Memphis Police Department, though both Loritts and the church say they contacted police. "In the last few years," writes The Summit Church, "it has been made clear that a phone report is often not a full and official report, and that may explain what happened in this matter."
"Pastor Bryan freely admits that he has learned a lot over the last 10 years (as we all have)," the letter adds. "Looking back now, he sees things he could have done better. This commitment to biblical self-evaluation and humility is exactly what The Summit Church expects of our leaders."
The Summit Church Admits Falling Short 
This week, in a statement explaining "Reasons for an Independent Review," The Summit Church said that after conducting its own research, "We were fully convinced that though mistakes in reporting and caring for victims were made, Pastor Bryan Loritts acted in good faith and in pastorally responsible ways." But it now admits the vetting process was incomplete because it didn't include an independent review or "an open and confidential channel for victims to report."