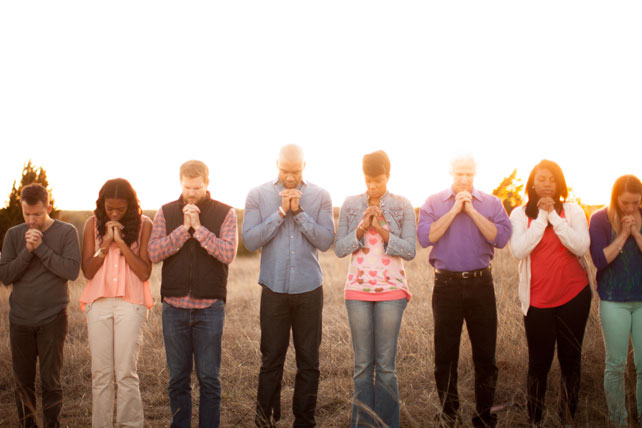 Today (March 5, 2021) is #WorldDayofPrayer. The definition of the event from the World Day of Prayer's website reads: "World Day of Prayer is a global ecumenical movement led by Christian women who welcome you to join in prayer and action for peace and justice"
It was a day that was started back in 1926 when North American women distributed a worship service to many countries that was written in 1897 by women from six denominations. The worldwide response was so encouraging that in 1927 the call to prayer was issued throughout the world.
In 1928, the World Day of Prayer Committee released a statement saying,
It is with deep gratitude that we recognize the growing power inherent in our World Day of Prayer. A very decided expansion of this prayer fellowship has come during the past year. The circle of prayer has expanded literally around the world. We have learned the great lesson of praying with, rather than for, our sisters of other races and nations, thus enriching our experience and releasing the power which must be ours if we are to accomplish tasks entrusted to us."
Franklin Graham posted on Twitter: "Today is #WorldDayofPrayer. The Bible reminds us to, "Rejoice always, pray without ceasing, in everything give thanks; for this is the will of God in Christ Jesus for you" (1 Thessalonians 5:16-18). May we put this into practice, not just today, but every day."
The Billy Graham Evangelistic Association Tweeted: "Prayer is key to your relationship with God."
Gospel for Asia posted on social media: "It's #WorldDayofPrayer. What are you believing God for?"
Pure Flix used a VeggieTales in their post: "@VeggieTales said it best: prayer changes the impossible to the possible! Happy #WorldDayOfPrayer! We're praying for you and your families today 🙏💙"
1. Paul thanked God for each one of his people.
2. Paul prayed for their wisdom and knowledge.
3. Paul prayed they would be full of hope.
4. Paul prayed they would live in peace and unity.
5. Paul prayed they would be strengthened with spiritual power.
6. Paul prayed they would learn to abide in Christ.
7. Paul prayed they would grow in their love for others.
8. Paul prayed for their righteousness and purity.
9. Paul prayed they would overflow with praise and thanks to God.
10. Paul prayed for opportunities to minister to them.
For more a more in-depth look at the Apostle Paul's prayers, go here.