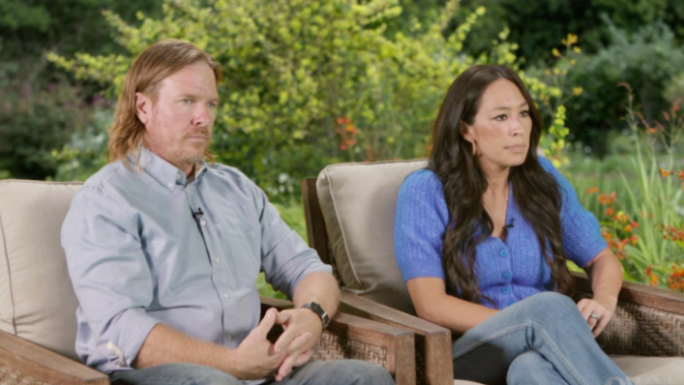 Chip and Joanna Gaines were the featured guests on this week's edition of Oprah Winfrey's "Super Soul Sunday," where they discussed their personal relationships with God, and how they've managed to navigate their widespread success.
The dynamic duo, who are gearing up for the launch of their Magnolia Network on Discovery+ later this year, sat down with Oprah for what Joanna says is a moment they will never forget.
Joanna has historically shared about the ways God has led her in some of the largest decisions of her life—for example, the first time she and Chip closed their Magnolia Market over a decade ago because God told Jo he had bigger plans for her.
Struck by Joanna's ability to hear from God, Oprah asked the designer and mother of five to explain what it means to hear God's voice, pressing to know whether it's a "voice in your head, is it a feeling, is it prayer?"
Joanna responded: "all three of those things, for sure," along with an overwhelming "presence of peace."
"I will say there probably been five pivotal moments in my life where I can say that was God's voice, that was Him, and I felt the sense of peace, almost like that moment where you get chills and you know there's something else," Joanna explained of the difference between the thoughts in her mind and God's voice.
"That's something that since I was a little girl, I've experienced God in that real way, very relational," she continued.
Though she was raised in a Christian home, and remains a strong believer today, Joanna told Oprah she avoids the idea of religion, saying that God's connection with His creation is very relational, where religion is often an imposed set of beliefs.
"With the idea of religion, I shy away from that, my relationship with God, it's like no one else's," the 42-year-old explained. "God is so creative that I can't impose what my belief. … He shows up in beautiful unique ways for all of us."
"I'm very realistic. I need to hear it. I'm literal. And so that's how He shows up for me," Joanna reiterated, adding that the relationship between God and her husband is very different.