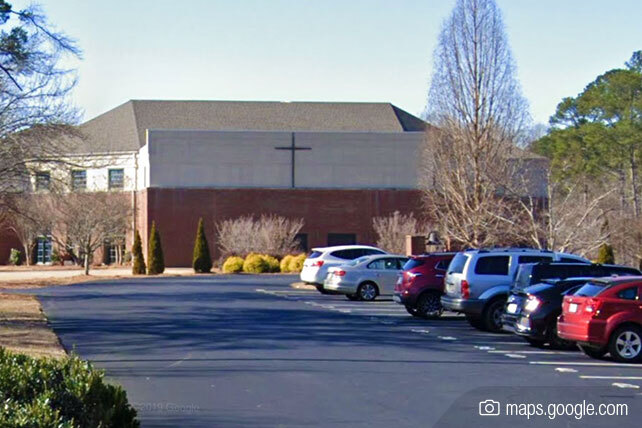 After holding a prayer service for the eight victims of last week's shootings in Atlanta, Crabapple First Baptist Church (FBC) voted to expel from membership the man who's been charged with the murders. Under church bylaws, congregants voted to remove Robert Aaron Long, 21, from the Milton, Georgia, church, saying they "can no longer affirm that he is truly a regenerate believer in Jesus Christ."
In a statement, Crabapple FBC also emphasizes that it doesn't teach hatred or violence, doesn't blame the victims, and is cooperating with law enforcement. The church also denies employing Long's father.
Long told police that race wasn't a factor in the March 16 killing spree, and hate-crime charges haven't yet been filed against him. But alarms are being raised about racism, especially amid a disturbing increase in anti-Asian violence during the pandemic.
Crabapple First Baptist Church Pastors Blame Sin, Satan
At Crabapple First Baptist Church's memorial service Sunday, a female church member read aloud the names of the victims—including seven women and six Asian-Americans. In a prayer, associate pastor Luke Folsom said, "There's so much confusion. It doesn't make any sense. But Father, we know this is the result of sin. It displays the total corruption of mankind."
Senior pastor Jerry Dockery described a spiritual battle against evil, saying, "Brokenness and despair [are] rooted in Satan's rebellion against God's law." He also acknowledged the "bitter pall" hanging over the congregation as a result of negative media coverage. The church has deleted its social media accounts and suspended its website "out of an abundance of caution," saying it "feared" for members' safety."
Last week, the church said Long "alone is responsible for his evil actions and desires," calling them "the result of a sinful heart and depraved mind for which Aaron is completely responsible." The statement adds, "We repudiate any and all forms of misogyny and racism," including "any and all forms of hatred or violence against Asians or Asian-Americans."
Victims Aren't to Blame, Church Says
Long attributed his alleged killing spree at three Asian spas to sexual addiction, telling police he was trying to remove the source of his temptation. Tyler Bayless, his former roommate, says Long described "falling out of the grace of God" and suffering religious guilt.
As a result, some people are pointing fingers at the evangelical purity culture. Crabapple FBC's bylaws, for example, state that adultery, fornication, and pornography are "sinful and offensive to God." Long reportedly spent time at an evangelical treatment facility located near the site of one of the spas that was attacked.
But the church refutes the idea that "women are responsible for men's sexual sin against them." Its statement notes, "The women that [Long] solicited for sexual acts are not responsible for his perverse sexual desires, nor do they bear any blame in these murders."
J.D. Greear, president of the Southern Baptist Convention, commented last week on the "tragic loss" of life in Atlanta, saying, "We pray that the Prince of Peace might bring healing and peace in the midst of the pain."